Odor: Migration Problem Nowhere Near Urgent Enough to Warrant Border Checks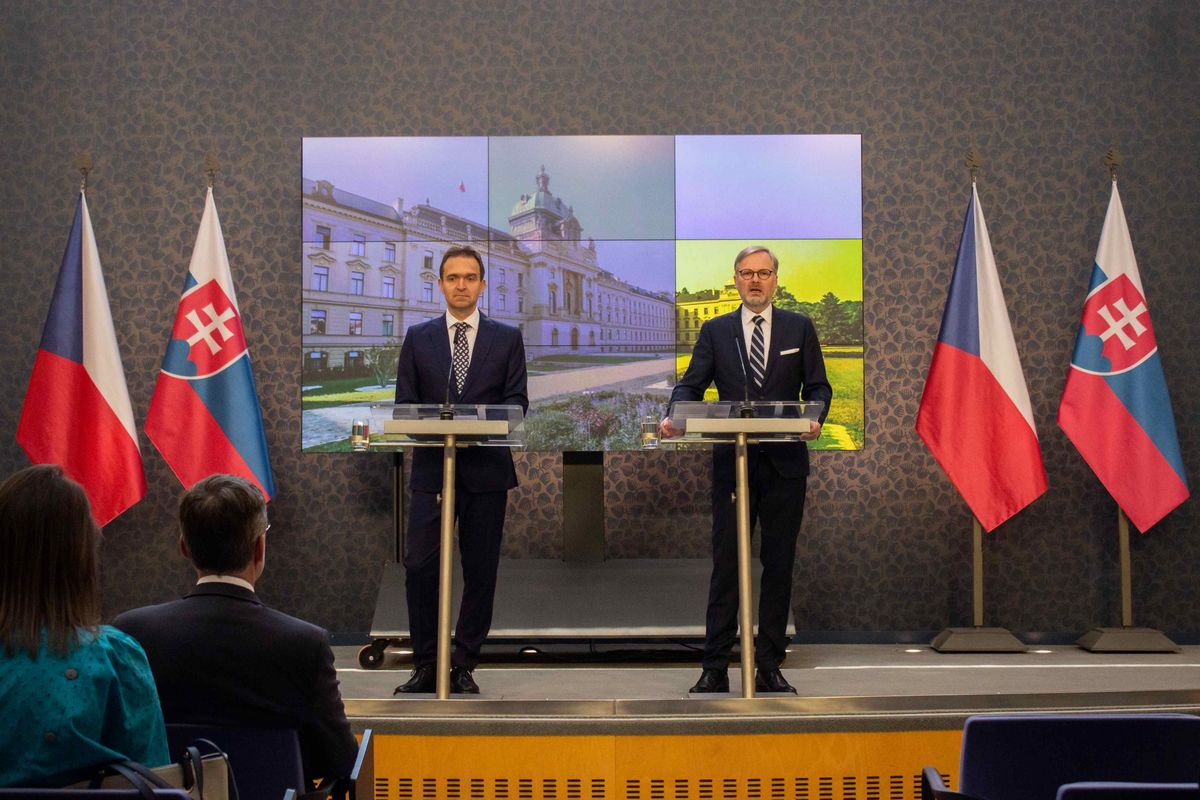 Prague, July 4 (TASR-correspondent) - Slovak Prime Minister Ludovit Odor believes that the problem with illegal migration is nowhere near urgent enough at the moment to warrant the re-introduction of border checks by the Czech Republic on its border with Slovakia again, TASR learnt from its special correspondent in Prague after Odor's meeting with Czech Prime Minister Petr Fiala on Tuesday.

"Our stance is quite clear. We'd like to reinforce the Schengen outer borders and discuss ways to re-allocate migrants while seeking mutually beneficial cooperation with third countries," said the Prime Minister. "At the moment, I'm not aware of any problem that could lead to the re-introduction of the border checks."

Czech Prime Minister Fiala underlined that cooperation with Slovakia regarding the issue of migration has undergone significant improvements.

According to Odor, the cooperation between the Czech Republic and Slovakia is more fruitful currently than that in the Visegrad Four group (V4: Czech Republic, Hungary, Poland, Slovakia), with the latter becoming less crucial for the moment, although not negligible. "No one is liquidating the V4 - the cooperation has been taking place and will continue," added Fiala.

The Slovak Premier also pointed out that a lot of Slovak students study abroad in Czech universities. "We're an export-oriented country. We export a lot of students to the Czech Republic, too," Odor said with a smile. He added that Slovakia could draw inspiration from its western neighbour in many respects - for instance, on how to improve cooperation between universities and firms.

Odor added that both Bratislava and Prague share an "absolutely common interest" in the reinforcement of NATO's eastern flank and will be presenting their joint stance at the next week's NATO summit in Vilnius. Sweden's joining of NATO would go a long way towards strengthening NATO's eastern flank, underlined Odor.