Economy
Parliament Passes Next Year's Budget, Deficit to Drop to 0.83% of GDP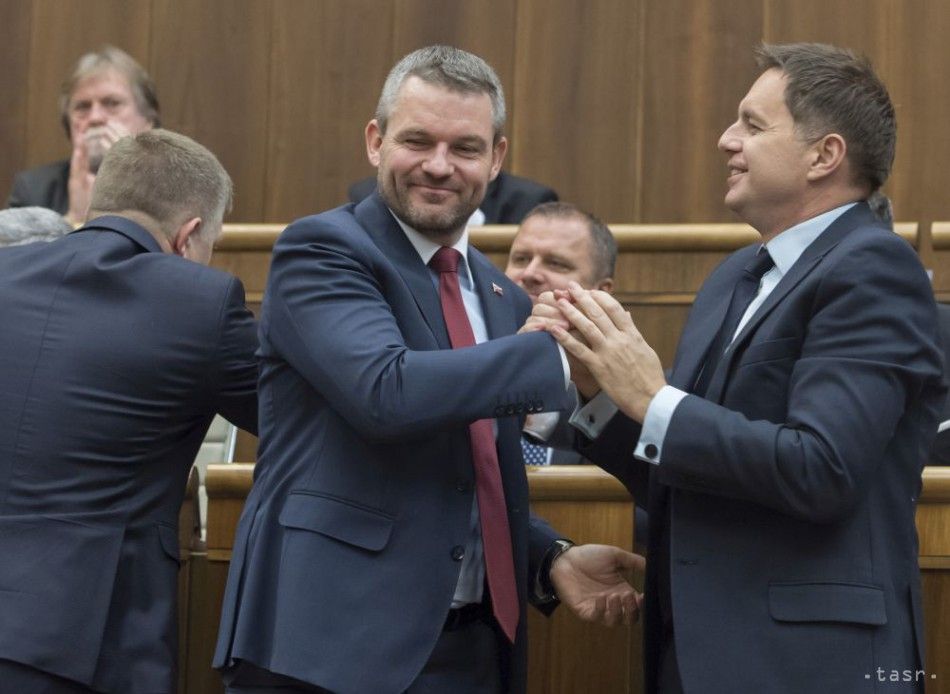 Bratislava, December 13 (TASR) – Parliament approved the state budget for next year on Wednesday with 82 MPs voting for the draft and 59 MPs being against it, TASR learnt on the same day.
The public finance deficit should for the first time drop below 1 percent next year, specifically to 0.83 percent of GDP, while it should go further down to 0.1 percent in 2019 and Slovakia should achieve a balanced budget in 2020.
If these budgetary aims are met, Slovakia's public sector debt should dwindle below 50 percent of GDP (49.9 percent) next year. The public debt should be further reduced to equal 45 percent of GDP in 2020.
Slovakia should post a state budget deficit of €1.973 billion next year. Its budgetary income should total €13.983 billion, while expenditures should be at €15.956 billion.
The draft budget has been developed based on the current macroeconomic prognosis, envisaging Slovakia's GDP growth at 4.2 percent next year. The growth's acceleration should chiefly result from new automotive production and related export growth.
"We can talk about healthy economic growth, driven by domestic consumption. Key investments have been included in it," Finance Minister Peter Kazimir (Smer-SD) said during the parliamentary debate on the law of the year.
The law also takes into account the Government priorities that the coalition partners recently agreed upon. These include, for example, the minimum wage growth, support for those commuting to work and increases in bonuses for night, weekend and holiday work.
"The draft budget includes many priorities, for example covering the commitment to adjust salary conditions for civil servants. It also counts on big investment projects that will be covered from our reserves. Legislative changes in the field of social insurance, the law on employment services, as well as others have also been reflected in the draft. These are massive laws also in terms of their impacts on public finances," stated Kazimir, adding that sources for financing education are growing as well.
MPs within the draft state budget also approved an amending proposal from the joint report that creates a possibility to take over a €300 million framework loan from the European Investment Bank (EIB).
Several Opposition MPs expressed their objections to the draft budget during the debate on it. They chiefly blamed Kazimir for delaying plans for consolidation and achieving a balanced budgetary performance for later than he promised in the past.