Economy
Pellegrini: Around 50 percent of Jobs Will be Automatised in 20 Years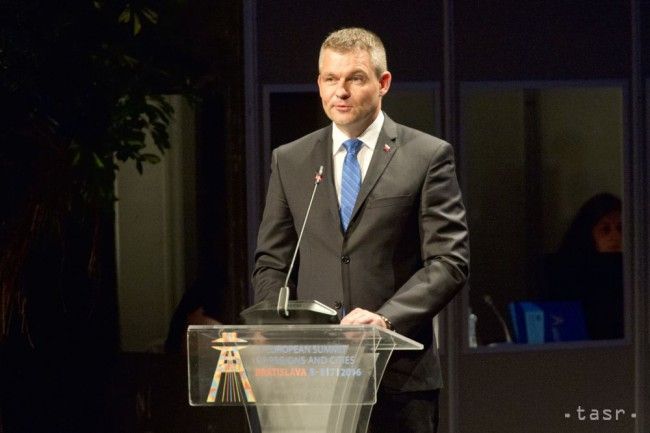 Bratislava, October 18 (TASR) – There's an assumption that around 50 percent of jobs will be automatised in the next 20 years, which will require people to have digital skills, said Deputy Prime Minister for Investments and Informatisation Peter Pellegrini (Smer-SD) at the eSkills conference for Jobs 2016 in Bratislava on Tuesday.
The main topic of the conference was digital skills and how essential they are for the requirements of the labour market.
Pellegrini said that it will be necessary to focus on five priorities for the entire EU. The first is ensuring access to digital skills, so that young people can succeed in the IT sector regardless of what region or social environment they came from.
According to Pellegrini, the second priority is to equip all types of schools with high quality broadband internet connections. "Many Slovak schools have either a weak connection or none at all," added Pellegrini.
The next priority would be to ensure that children are taught by teachers with digital skills. The debate about the quality of schools shouldn't focus only on the level of teachers' salaries but also on their high-class education in IT.
The industrial sector's participation in IT education should be the fourth priority. "Clever, digitally skilled people won't have any problems with getting a job," thinks Pellegrini. The ultimate priority would be to launch a broad media campaign that would attract as many young people as possible.
Slovak MEP Ivan Stefanec said that digital skills in the EU will be the thing that makes Europe distinctive from the rest of the world. "Digital skills are also a solution to the unemployment of young people," he mused. Digitisation will contribute to the so-called reindustrialisation of Europe.
Slovak IT Association president Mario Lelovsky said that Slovakia is currently in urgent need of some 10,000 IT specialists and of some 20,000 specialists by 2020. He noted that the EU has estimated that it will be lacking around one million IT specialists by 2020.