Economy
Pellegrini: Cabinet Passes Highest-ever Minimum Wage of €580 per Month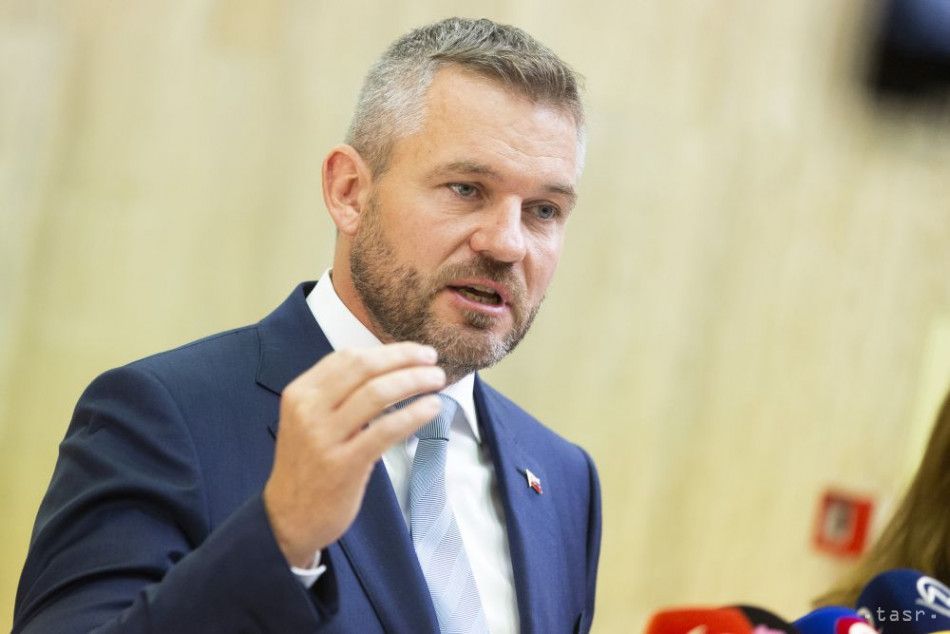 Bratislava, October 2 (TASR) – The Government has approved an increase in the minimum wage from €520 to a new high of €580 per month, said Prime Minister Peter Pellegrini following the Cabinet session on Wednesday.

However, the increase wasn't adopted unanimously. Pellegrini noted that ministers representing the Slovak National Party (SNS) and Justice Minister Gabor Gal (Most-Hid) refrained from voting on minimum wage growth.
"Increasing people's living standards must be our priority. The current Government as well as the previous one of which Smer-SD formed part has adopted plenty of social measures," stated the prime minister. According to him, employers need protection in the form of legislation. "One of the most significant tools available to the Government is the minimum wage. All governments have found it important," he said.
Pellegrini views the minimum wage increase to €580 as a healthy compromise between those who work and those who provide them with jobs. "Next year, Slovaks will see an increase in the minimum wage, as well as in the non-taxable part of the tax base … people will have more in their wallets," he stated.
The prime minister praised a constructive dialogue on the minimum wage with representatives of industry, but he understands the demands of trade unions as well. "There's a need to seek healthy and reasonable consensus so that jobs aren't threatened. Nevertheless, Slovakia isn't in recession. Our wish shouldn't be to talk about the level of the minimum wage, but to see the number of people working for the minimum wage falling every year," he added.
According to Pellegrini, Labour Minister Jan Richter (Smer-SD) was tasked with defining bonuses for night, holiday and weekend work. "There are neither winners, nor losers. This was my intention. The compromise that we proposed provides a chance to meet this basic criterion," said Richter in connection with tripartite negotiations on the minimum wage, adding that the competitiveness of the Slovak economy will be preserved at the same time. "I'm doing my best to motivate people to work," he stated.