Foreign Policies
Pellegrini Meets New Russian Prime Minister Mishustin in Moscow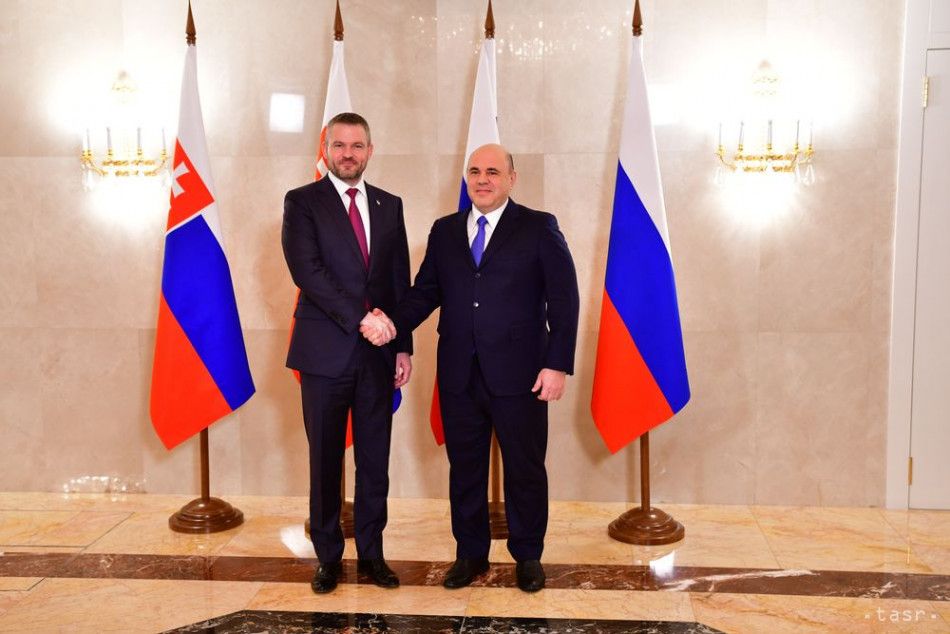 Moscow, February 26 (TASR correspondent) – Slovak Prime Minister Peter Pellegrini (Smer-SD) met new Russian Prime Minister Mikhail Mishustin in Moscow on Wednesday.
Pellegrini is the first European leader to be received by Mishustin since he assumed his post in mid-January.
The Slovak prime minister is accompanied by Economy Minister Peter Ziga (Smer-SD) on his working trip to Russia.
Pellegrini also paid a visit to Russia in June 2019, when he met Russian President Vladimir Putin and then prime minister Dmitry Medvedev. Pellegrini at that time held talks with Russian officials on energy supplies, mainly natural gas and nuclear fuel, as well as industrial cooperation and the project regarding a broad-gauge railway line from eastern Slovakia to Vienna.
Slovakia is part of the EU and, as such, it's aware of complications that hamstring ties between the EU and Russia, but Slovakia also holds its own views on how relations with Russia, including sanctions, should look and is ready to present them, said Pellegrini at the beginning of his meeting with Mishustin.
Dialogue and cooperation are the only way to continue to develop bilateral ties, said Pellegrini, who emphasised that Slovakia is among countries that stand in opposition to the erection of barriers and the "constant application of sanctions".
"We can surely achieve a lot more with dialogue than with certain harsh stances from either one side or the other," claimed Pellegrini, who also voiced satisfaction with growing trade exchanges between Bratislava and Moscow.