Foreign Policies
Slovak PM Praises von der Leyen for Drive to Make Europe Leader Again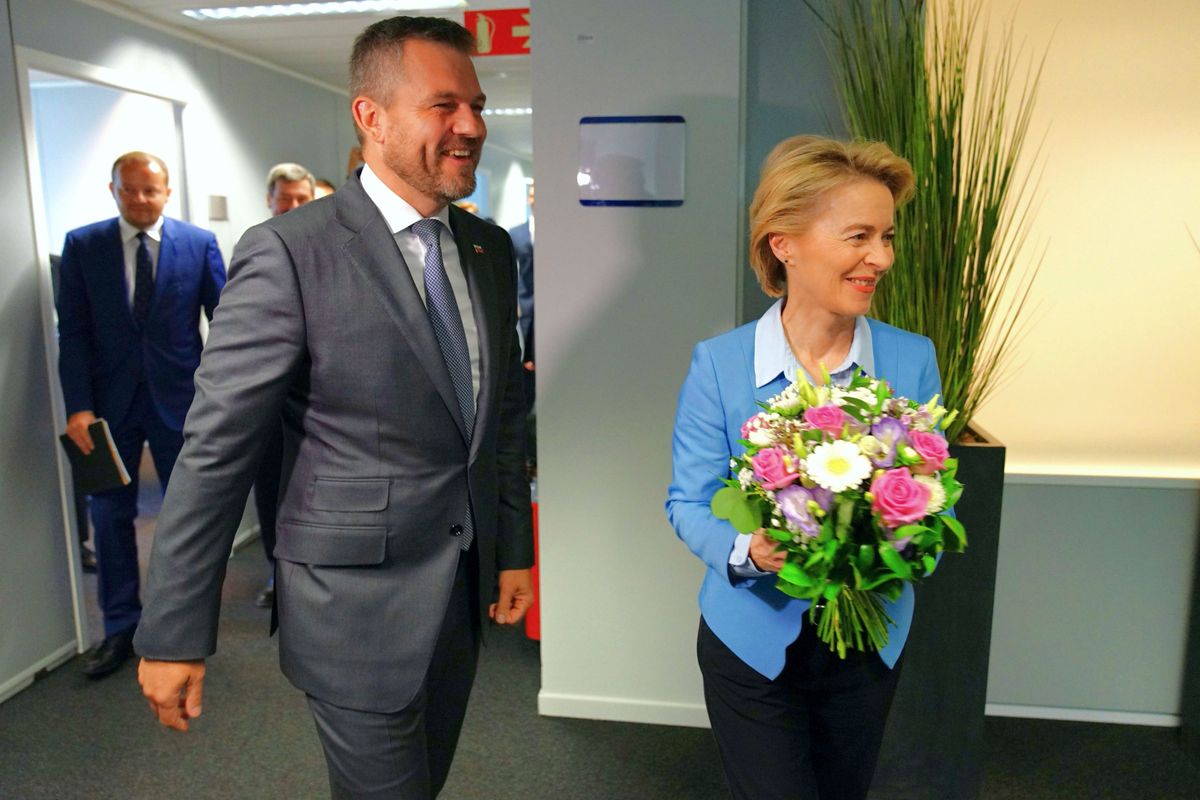 Brussels, September 4 (TASR-correspondent) – The future European Commission, which will begin working as of November 1, has a strong desire to stand up against major challenges currently experienced by Europe, said Slovak Prime Minister Peter Pellegrini (Smer-SD) after meeting designated Commission chief Ursula von der Leyen in Brussels on Wednesday.

He was reportedly told by von der Leyen that these major challenges include climate change and the EU's goal to see carbon neutrality by 2050. Pellegrini noted here that Slovakia is the only Visegrad Four (the Czech Republic, Hungary, Poland and Slovakia) country that has vowed to achieve this goal, partly also due to a gradual run-down of coal mining by 2023.
"We also discussed the fact that we're an industrial country and we need to ensure harmony of these ambitions, as well as gradual increases in the individual goals and interests of our industry," said Pellegrini.
He pointed out that Slovakia and von der Leyen's Germany have similar structures of industry, so climate measures will have similar effects on these two countries and their interconnected economies.
The Slovak prime minister praised von der Leyen for her social programme, which includes a debate on an EU-wide minimum wage, pan-EU unemployment insurance and measures to react to major shocks on the labour market. They also discussed the upcoming "digital revolution", which could create a huge number of jobs, according to Pellegrini.
He commended von der Leyen for her drive to ensure a leading role for the EU in the protection of the environment and in modern technologies.
"We must again become a leader and a role model for other countries, even though not all of them have joined these initiatives. Nevertheless, someone must begin and set the trends, and I'm happy that I see enthusiasm with Mrs. President to return to Europe the leading position in these issues," added Pellegrini.