Foreign Policies
Pellegrini: Slovaks and Czechs Have Similar Successes and Problems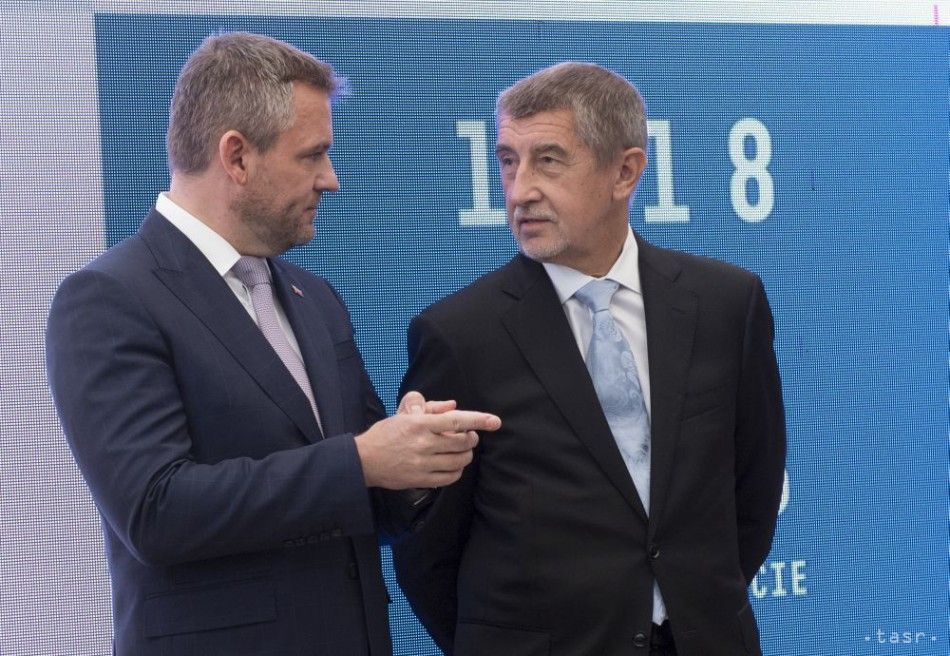 Brno, October 1 (TASR) – Slovakia and the Czech Republic share not only similar achievements but also similar problems, stated Slovak Prime Minister Peter Pellegrini (Smer-SD) at the International Engineering Fair that is currently taking place in Brno in the Czech Republic.
Marking the 100th anniversary of the founding of Czechoslovakia and the 25th anniversary of the establishment of the independent Slovakia and Czech Republic, Pellegrini on Monday opened the '100RIES' exhibition at the fair, which is presenting 100 stories of Czech and Slovak industrial legends since 1918. The event was also attended by Czech Prime Minister Andrej Babis, Slovak Economy Minister Peter Ziga (Smer-SD) and his Czech counterpart Marta Novakova.
"When the Czech prime minister speaks about successes, he says, like us, that the country is doing well. When he speaks about problems, it's as if I were listening to myself, because we also share common issues," said Pellegrini in his address.
"We don't want to compete with the Czech Republic, we want to develop jointly with the Czech Republic as our brother nation. I'm proud that we're at the helm of countries that represent stability and economic growth in this region. This is still an island of peace and security – we still belong to the safest countries in Europe as well as the world. I firmly believe that it will remain so for a long time," added the Slovak premier.
Babis noted that Slovakia and the Czech Republic were in a common state for 75 years. "You get the feeling that we haven't even divided. I think that we're both doing well … We have common problems – a lack of labour. We're competing with each other to see which country will produce more cars, and we hope that someone will buy them," said the Czech premier.
According to Ziga, Slovakia has a great tradition in engineering. "The engineering and electronics industries made up 53 percent of total industrial production in 2017," he said, adding that 107 Slovak companies are presenting themselves at the Brno fair, with 42 of them showcased in the national pavilion under the 'Good Idea Slovakia' brand.
Czech Economy Minister Novakova pointed out that both Slovakia and the Czech Republic have great industrial traditions. "The Slovak Republic is one of the most important export destinations for the Czech Republic, and similarly the Czech Republic is among Slovakia's most significant export destinations," she said.
The 60th International Engineering Fair in Brno is taking place between October 1-5 and features around 1,600 firms from 32 countries. The Czech Republic has 800 exhibitors at the fair, while Slovakia has more than 100. Slovakia is also a partner country of the fair this year.