Economy
Pellegrini: U.S. Steel Does Not Plan on Quitting Kosice-based Steelworks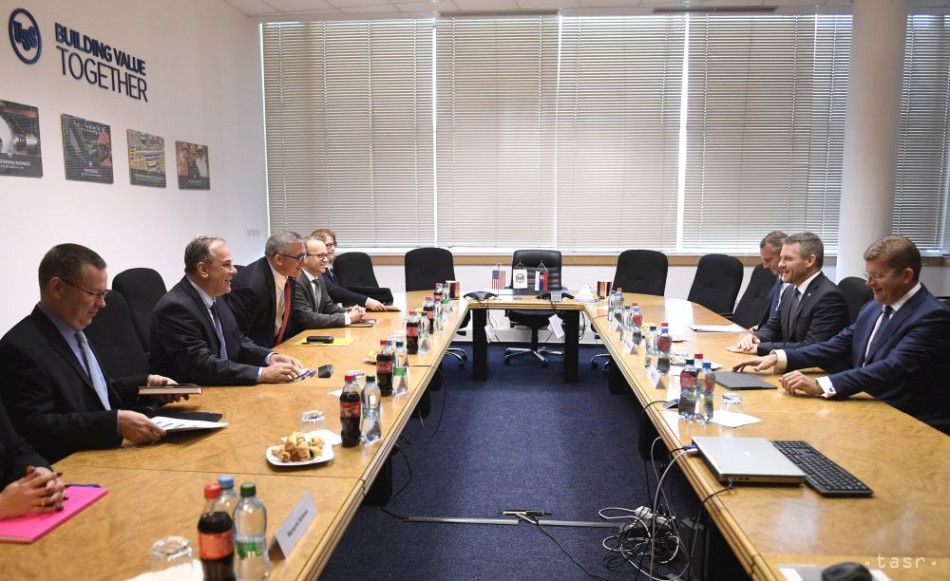 Kosice, May 3 (TASR) – The U.S. Steel Kosice steelmaker is not ending its production in Slovakia and U.S. Steel is not leaving Kosice, Prime Minister Peter Pellegrini (Smer-SD) said following his meeting with officials of the Kosice-based factory on Thursday.
"I firmly believe it will remain the biggest employer not only in eastern Slovakia, but also in the whole of the Slovak Republic for many, many years," Pellegrini told journalists.
Information on the steelmaker's potential sale appeared often in the media in the past with the Chinese He Steel Group being most frequently mentioned among its potential buyers. "There's no particular bid on the table that the parent company [U.S. Steel] is discussing in the United States at the moment. Naturally, everything is up for sale on the market anytime; however, the company president assured us that no hot talks with a potential buyer are currently being waged," stated the prime minister.
Evaluating the cooperation within the memorandum on the US company's being in eastern Slovakia was high on the agenda of Pellegrini's meeting with U.S. Steel Kosice President Scott Buckiso. The memorandum, signed between the Slovak Government and U.S. Steel in March 2013, has expired after five years.
Pellegrini labelled the memorandum's signing during times of economic crisis to have been a very good decision. "Today we can state that U.S. Steel Kosice is in very good condition again, it experienced a successful year in 2017, and it is even hiring new employees with the entire group employing between 11,500-11,700 people here in Kosice today," said the prime minister. He agreed with the other party on continuing regular joint meetings. "There's still a couple of tasks on both sides that need to be accomplished; however, I think it's good to maintain the dialogue that has been created over the past five years," he said.
Pellegrini praised the fact that the company invested €250 million in new technologies over the past three years which, according to him, gives a clear signal of the U.S. investor's intention to stay in Kosice. The prime minister sees no need for a new memorandum; it would only be necessary in a critical situation. "The relationship is actually at such a good level that we assured each other that we don't need any further memorandum to work at such a special principle," he stated.
U.S. Steel Kosice President Buckiso confirmed the good relations with the Slovak Government and the plan to continue meeting its representatives.
The prime minister was accompanied by Economy Minister Peter Ziga and Deputy Prime Minister for Informatisation and Investment Richard Rasi (both Smer-SD).