Economy
Plavcan: Danube Region Ministers Discuss Importance of Human Capital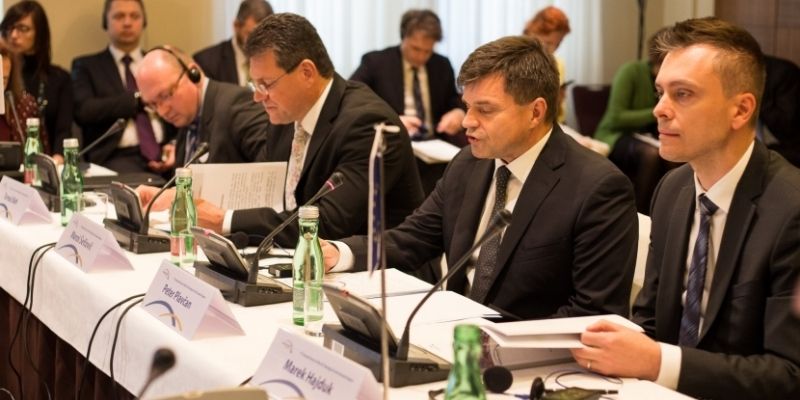 Bratislava, November 3 (TASR) – Supporting human capital was among the topics of a joint discussion involving 14 Danube Region ministers responsible for research and innovation in Bratislava on Thursday, stated Slovak Education, Science, Research and Sport Minister Peter Plavcan on the same day.
The discussion took place as part of the 5th Annual Forum of the EU Strategy for the Danube Region, which is taking place in the Slovak capital between November 3-4.
"One of the major topics was support for human capital; that means supporting young scientists as part of a Slovak initiative," said Plavcan.
Supporting talented scientists is among the priorities of the Slovak Presidency of the Council of the EU. "So, we spoke about promoting young scientists via various projects and calls that will be submitted within the Danube Strategy," he added, referring to the EU Strategy for the Danube Region, which is aimed at boosting the development and potential of the region.
According to Plavcan, ministers also discussed joint financing of research and innovation activities, technology transfers, capacity building and the adoption of measures to prevent qualified researchers from leaving the region. Moreover, they spoke about ways to improve the management of the Danube Strategy and cooperation in so-called smart specialisation.
"The ministers' discussion was concluded with the adoption of a joint document that features basic theses concerning the promotion of research, development and joint activities in the Danube region," said the Slovak education minister.