President Caputova Hopes NATO Offers Ukraine Vision of Future Membership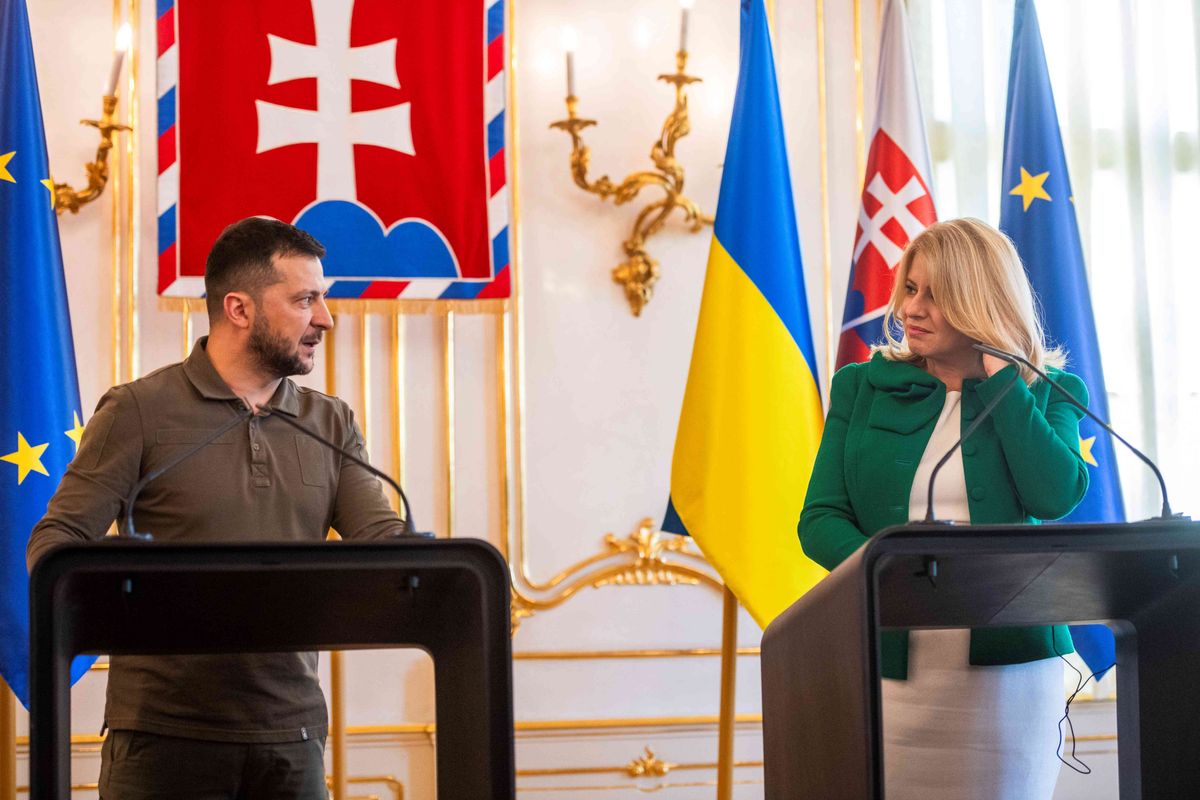 Bratislava, July 7 (TASR) - I hope that NATO will offer Ukraine a vision of its future NATO membership at the upcoming summit in Vilnius and consider the recovery of Ukraine a great opportunity for Slovak businesses, Slovak President Zuzana Caputova declared after her meeting with Ukrainian head of state Volodymyr Zelenskyy in Bratislava on Friday.

Caputova also pointed to joint defence projects with Ukraine, such as the development of howitzers.

Zelenskyy thanked Slovakia for its support, as well as humanitarian and military aid.

"As a country, we want relations between states to be guided by rules, international law and not the principle of brute force. That's also the reason why we support your country in many ways - economically, humanitarianly but also militarily. As a victim of unprovoked aggression, you have the full right to expect such support of your self-defence from us," Caputova told Zelenskyy.
She also praised the help provided to Ukrainian refugees by Slovak citizens and NGOs.

President Caputova voiced support for peace initiatives that pursue a just peace with respect to Ukraine's sovereignty and territorial integrity as their endgame. She also supported Zelenskyy's peace initiative, which she called a prospective solution to the Russian aggression.

Caputova underlined the ongoing suffering of Ukrainian people and the daily sacrifices they are forced to make. "This fact can never become part of daily ordinariness to us," she said.

The Slovak President broached Slovakia's military aid to Ukraine and the developing bilateral cooperation in this sphere, pointing to the contract for the production of an additional 16 Slovakia-manufactured Zuzana 2 howitzers, the first units of which are scheduled to be delivered this summer.
"Together with our firms, we will develop a new type of howitzers, cooperate in the joint production of ammunition, while our firms are due to participate in the demining of Ukraine as well," she stated, adding that for more extensive cooperation to take place, the development of infrastructure must be undertaken, too.