Economy
President Kiska Appoints Kazimir as New NBS Governor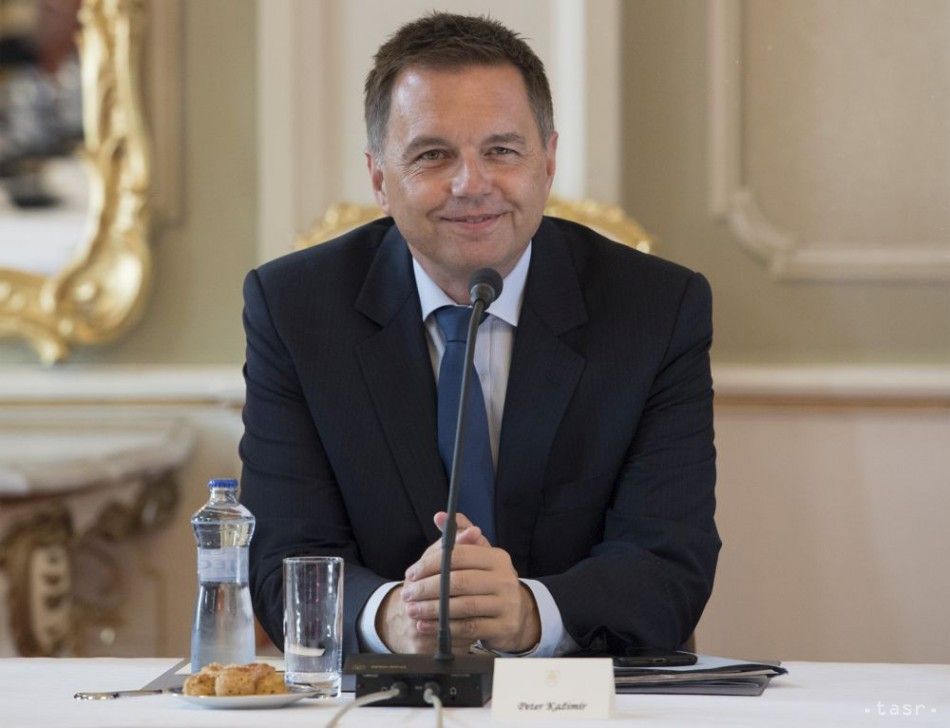 Bratislava, March 13 (TASR) – President Andrej Kiska appointed Peter Kazimir (Smer-SD) to the post of governor of Slovakia's central bank (NBS) on Wednesday.
Kazimir, who's been occupying the post of finance minister since 2012, will assume the NBS governor post as of June 1 of this year.
Kiska pointed to the fact that Slovakia was fighting a huge deficit and high unemployment when Kazimir took over the finance minister post. "Although I had a different opinion on state economic and financial policy, our economy has been successfully started up. We have a balanced draft state budget," said Kiska.
However, there are signals at the moment that another crisis might appear, and so it's important to have a balanced budget. It's also important that there's "no splashing out on unofficial campaigning", he said. "There's a need to think of years when we're doing well, but also of those when we aren't. There's a need to be cautious. I'm glad that we've set a balanced budget," stated Kiska.
According to Kiska, Slovak banks are ready for potential crises. He praised the introduction of the Value for Money project during Kazimir's term in office. However, he also emphasised the need for independence in the new post. "As NBS governor you must be independent and impartial. As a long-term vice-chair and member of a political party you will be subject to public interest. Each of your statements will be challenged," stated the president. Kiska expects Kazimir as central bank chief to join a public discussion so that "NBS will be a generator of new ideas in terms of the economy and the prosperity of the country as such".
Kazimir will replace Jozef Makuch in the post. Makuch announced his intention to step down prematurely to the NBS Bank Board in November 2018. Officially, his term was supposed to expire in 2021. He indicated his possible departure from the post in September when he expressed his concerns about the stability of the political environment in Slovakia after the general election in 2020. He claimed that it might be beneficial for NBS if the current Government were able to elect a new governor, thus sparing NBS from political struggles after the 2020 general election.
"[The newly set up parliament] may have a problem electing someone, and so the question is whether it wouldn't better for NBS to have a governor there who would be appointed before the election and so wouldn't be exposed to this political pressure. The independence of the bank would be strengthened in this way," said Makuch in September 2018.
After leaving NBS, Makuch plans to serve as a visiting professor at the Economy University's Faculty of National Economy. He's repeatedly said that he views Kazimir as a good successor.
The post of NBS vice-governor will remain unoccupied for now. The head of the state hasn't yet decided about Jozef Hudak, who's the sole candidate for the post at the moment.