Economy
President Kiska: Liptov Area has Great Potential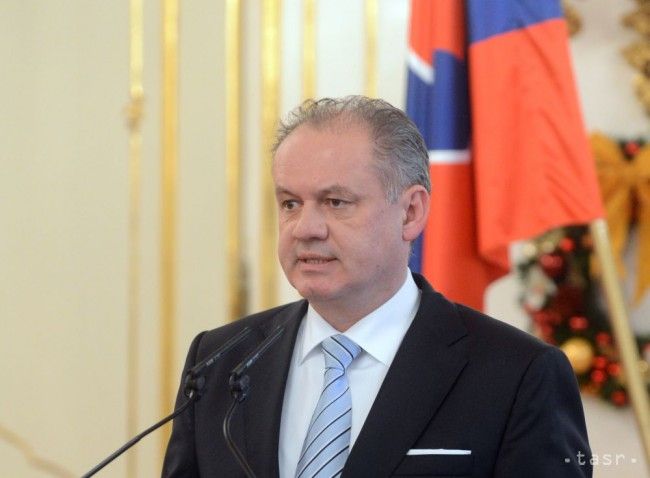 Liptovsky Mikulas, February 23 (TASR) – The Liptov area has great potential: it has probably the best ski resort in Slovakia, the largest water reservoir, called Liptovska Mara, the biggest aquapark, and all this is very beneficial for tourism, President Andrej Kiska said following his meeting with Liptovsky Mikulas (Zilina region) Mayor Jan Blchac on Thursday.
"Liptov is also known all over Slovakia for its wonderful people, who have their specific accent; they are so distinctive and we love them all over the country. I'm also glad to have people from Liptov in the presidential palace. The fact that someone comes from Liptov is visible, audible, but most of all, you can feel it in their heart and work," stated Kiska.
During his meeting with Blchac, Kiska discussed issues like unemployment, tourism, transport infrastructure, as well as the health sector. "We touched on the important issue of constructing the bridge over the Vah River, in connection with relocating the railway track in the town. We need to build a faster railway throughout Slovakia and this is one of the sections where the process is being hampered, for example, by a petition from citizens. We also discussed 'depopulated' city centres. Life is fading away from the centres as shopping malls are being built in peripheral parts of towns. Town centres are becoming empty and there is the need to think intensively about how to get this life back to the town's heart," stressed Kiska.
The Liptovsky Mikulas mayor appreciated the fact that the president showed a sincere interest in developing tourism in the town. "Our ambition is to become the capital of tourism and I think this is one of chief pillars of our future. The president liked this idea and praised our efforts in this sense. With an intention to revive the town centre, we founded the NGO 'Busy Square', which seeks for various ways to attract people back to the centre. We've introduced a citybus that carries people from the Jasna tourist resort to the town centre where we have prepared a program for them. The president was also interested in the modernisation of the railway track in the form of its relocation," said Blchac.
During his working visit to the Liptov area, Kiska is also scheduled to attend M.M. Hodza grammar school in Liptovsky Mikulas, M.R. Stefanik Military Academy, Tatralandia Aquapark and he will end his trip in the locality by visiting the Liptovska Mara water reservoir.