Economy
Presov Tunnel Has Been Broken Through Three Months Early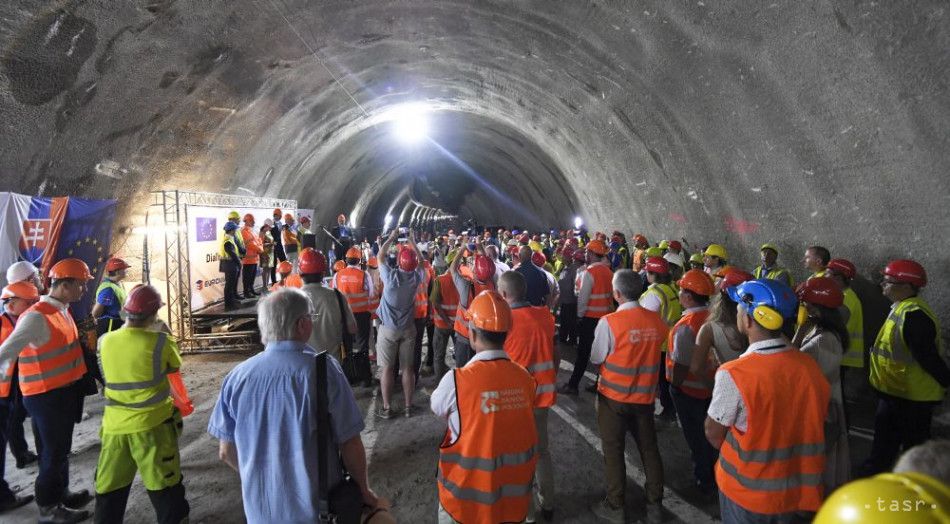 Presov, June 13 (TASR) – The Presov tunnel on the D1 motorway has been broken through on Thursday three months early, with the construction running according to plan and the entire motorway section expected to be completed within the set deadline of two years, TASR learnt from the Transport Ministry on Thursday.

Two hundred and forty people have been working on the tunnel boring since the end of July 2018.
"I'm glad that the construction of the Presov tunnel as well as of the entire bypass is running according to plan. I want to thank all those who have completed the tunnel drilling. I think it's necessary to praise that we aren't delayed and in this tunnel we're three months ahead. I'd be happy if we could say this on every construction site in Slovakia. I know that people in Presov are also interested in the northern bypass and the continuation of the R4 [expressway] towards the Polish border. These are projects we're working on and we want to launch them as soon as everything is ready," Transport Minister Arpad Ersek (Most-Hid) said after the tunnel had been broken through.
"As in the Zilina tunnel, the state-of-the-art technology available on the market is used here, given that the priority is absolute safety of traffic in tunnels," said director general of the National Motorway Company (NDS) Jan Durisin.
The Presov tunnel will have a length of 2,244 metres with one-way traffic in each of the two tubes. The proposed speed in the tunnel is 100 kilometres per hour. In addition to the tunnel, works are also progressing on other parts of the project. After completion, the D1 Presov, West-Presov, South section will be 7.87 kilometres long and will serve drivers from summer 2021.