Economy
Rate of Registered Unemployment Stood at 4.88 percent in May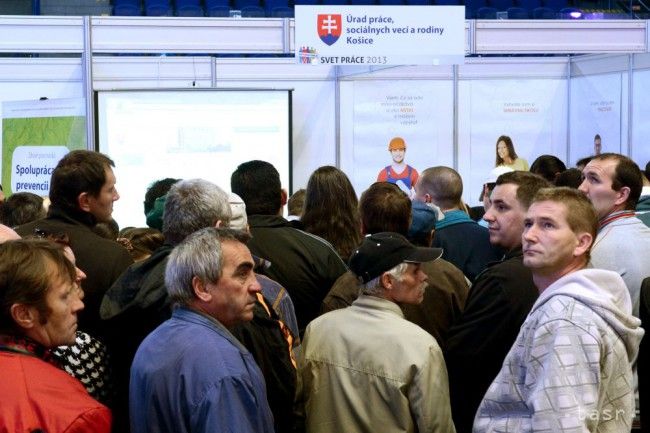 Bratislava, June 20 (TASR) – The rate of registered unemployment in May stood at 4.88 percent, dropping by 0.02 percentage points (p.p.) month-on-month and 0.49 p.p. y-o-y, according to data published by the Labour, Social Affairs and the Family Centre (UPSVR) on Thursday.
The number of jobseekers immediately able to start work stood at 134,124, dropping by 666 in monthly terms and 13,966 y-o-y.
The rate of unemployment calculated from the total number of jobseekers reached 6 percent, falling by 0.05 p.p. m-o-m and 0.58 p.p. y-o-y.
The total number of jobseekers in May was 164,957, which is a drop of 1,299 when compared to April and of 16,537 year-on-year.
Month-on-months drops were registered in four regions, namely in Trencin, Zilina, Banska Bystrica and Kosice regions. The most significant fall was observed in Banska Bystrica region. Bratislava, Trnava, Nitra and Presov regions recorded increases in registered unemployment rates, with Trnava region seeing the most significant of these.
The highest rate of registered unemployment was observed in Presov region, at 8.55 percent. The other two regions that exceeded the average were Banska Bystrica region (6.64 percent) and Kosice region (7.79 percent).
The authorities registered more than 92,100 job vacancies in late May, an increase of 576 when compared to April. Bratislava region had the highest number and Banska Bystrica the least.