Economy
Richter: Labour Inspections to Focus on Firms with Foreign Staff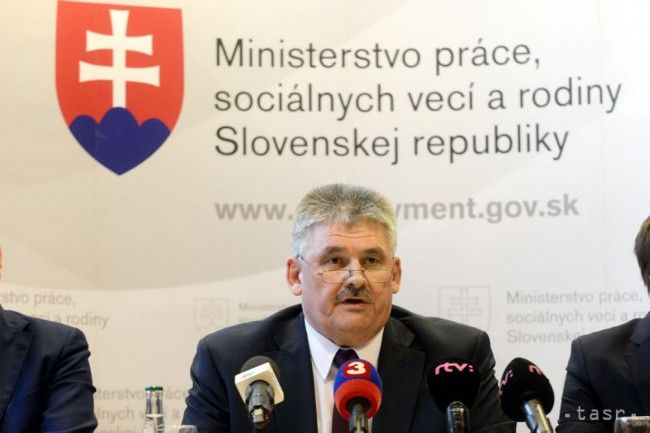 Bratislava, February 20 (TASR) – The Labour, Social Affairs and the Family Ministry will pay more attention to companies with foreign staff in the wake of a recent report of a Serbian journalist who worked incognito for three months in allegedly dire conditions at the Samsung plant in Galanta (Trnava region), Labour Minister Jan Richter (Smer-SD) indicated at a press conference on Monday.
"Inspections are being carried out routinely, but we're now focusing mainly on companies with foreign staff, particularly from countries [outside the EU], as it seems that the problem there is the most pronounced," said Richter.
Serbian reporter Dragan Krsnik from the weekly magazine Nedeljnik in his story last week claimed that he had worked at Samsung in Galanta without a proper working permit, in what he called slave-like conditions and for a woeful wage. Officially, close to 6,000 Serbian nationals currently work in Slovakia, most of them via staff leasing agencies.
According to Richter, the Labour Ministry wants to see foreigners working in Slovakia only legally and in conditions corresponding to the Slovak Labour Code. Having inspected almost 24,000 companies last year, the ministry's inspectorate revealed 1,331 companies that were employing almost 3,000 people illegally, including many foreigners – 138 Serbians, 51 Ukrainians, 16 Vietnamese and six Macedonians.
"Most of the violations, in some [companies] as much as 90 percent, concerned staff leasing agencies," said Richter, adding that such agencies will now become the object of particular scrutiny.
Richter also announced that he's due to debate the situation with Serbian Ambassador to Slovakia Sani Dermaku. "There could be hundreds of Serbian nationals employed illegally in Slovakia," said Richter, noting that the two countries have signed treaties concerning social issues that could be expanded by cooperating and exchanging information between the Slovak and Serbian labour inspectorates.