Economy
Richter: Social Measures Will Be Subject of Discussion with Employers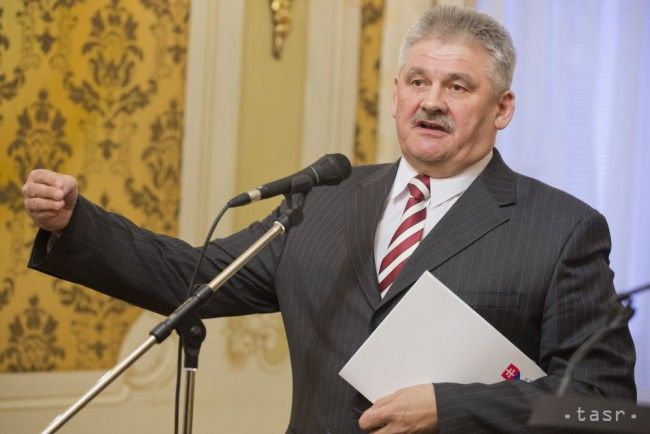 Bratislava, May 10 (TASR) – The Government's social measures are only in the stage of being prepared and will be the subject of discussion with employers, Labour, Social Affairs and the Family Minister Jan Richter (Smer-SD) said following the Cabinet session, adding that each measure will be preceded by an analysis. 
Richter said this in a reaction to criticism made by employer associations earlier in the day that they only learn about draft measures from the media and that a social dialogue is being held only formally.
The labour minister said that the Coalition Council will deal with the Finance Ministry's first analyses at its meeting due to take place on Thursday (May 11). Parties of the governing coalition should agree on what they insist on, what is up-to-date and what ministers will want to assert. Richter stressed he is absolutely interested in continuing a high-quality social dialogue.
"I fully respect the demand for submitting any analyses and impacts that will stem from this, and talks will be further held based on them. This is not a process that has already been completed. This is a process that is still going on and the social partners, including employers, will definitely have their say in it, since it directly concerns them," assured the minister.
The first estimates of the measures related to the Labour Code talk about employers having to spend 3-4 percent more on wage costs, said Richter.
The minister claims he has already discussed some measures with the social partners (trade unions, employers and government) and that they might agree with some of them; however, they are waiting for details on compensation from the state. "It is still an open issue, it is a standard social dialogue. I don't think that the relationship is that sharpened, maybe there's only too many new things at once," noted Richter.
The social package, which is in the pipeline, includes, for example, faster increase in the minimum wage, a ban on social dumping, an increase in bonuses for night and weekend work, the introduction of contributions for those commuting to work and a ten-day holiday for fathers after their child is born. A mandatory 13th salary is being mentioned, too.
The Association of Employers Unions (AZZZ) and the Republican Union of Employers (RUZ) expressed earlier in the day their reservations concerning the package of social measures proposed by the governing parties. They find these measures to be populist and are warning against their consequences. They said they will reconsider their further participation in the tripartite talks.