Economy
RRZ: Public Finances Heading towards Long-term Sustainability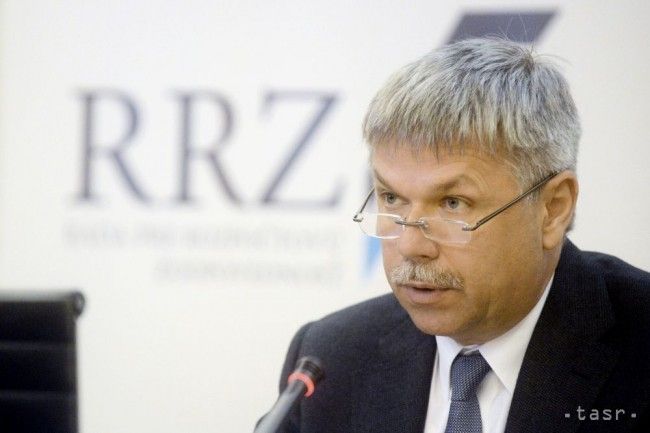 Bratislava, May 3 (TASR) – Slovakia's public finances are heading towards long-term sustainability, the Budgetary Responsibility Council (RRZ) states in its latest Report on Long-term Sustainability of Public Finance for 2016 presented by RRZ President Ivan Sramko at a news conference in Bratislava on Wednesday.
The long-term sustainability indicator for 2016 posted for the first time a negative figure of minus 0.1 percent of GDP. However, the Government should not ease its targets and its counting on potential risks. These include the ageing of population and growing expenditures in the health sector, reads the RRZ report.
The long-term sustainability of public finances in Slovakia posted a year-on-year improvement last year. "The state of long-term sustainability was for the first time achieved in the country in 2016," stated Sramko. When macroeconomic scenarios, demographic developments and current policies are taken into consideration, the ceiling level of the constitutional debt limit, i.e. 50 percent of GDP, should not be exceeded until 2066, he said. "With the current policies, the debt should decrease below 20 percent of GDP over the upcoming 20 years. This would create sufficient space for its rapid growth to the edge of its constitutional limit to come at the end of the monitored period when the impacts of negative demographic development start culminating," added Sramko.
The long-term sustainability indicator declined from 6.8 percent of GDP in 2011 to minus 0.1 percent of GDP in 2016. "Adopting the pension reform, delaying the retirement age and changing the way of pensions' indexation, were significant changes that influenced the indicator," said RRZ member Ludovit Odor while explaining the reasons for its improvement, adding that better macroeconomic results helped to improve sustainability of public finances over the past couple of years, too.
"This means that if we switched to autopilot, i.e. we would not adopt any new cost-saving or releasing measures, relatively good macroeconomic times, along with the pension reform, would ensure that the debt would gradually fall," said Odor, adding that the debt should not exceed 'dangerous levels' within the next 50 years. However, the Government should not relax. "We should not go into reverse and underestimate risks," warned Odor.
RRZ further stated that targets defined by the Government in the Stability Programme for 2017-2019 fully conform to the long-term sustainability of public finances. Despite this, the Government should make use of current favourable macroeconomic conditions, as well as savings from already adopted measures in the pay-as-you-go pension system to achieve a budgetary surplus of 0.4 percent of GDP in 2020, as well as reducing the debt to 43 percent of GDP, stated RRZ.