Economy
Savings via Electronic Marketplace at €54 mn in First Year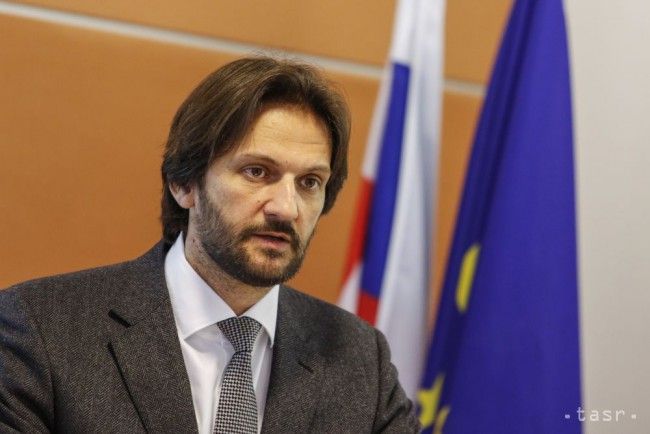 Bratislava, March 1 (TASR) – The Electronic Marketplace, which forms part of the Electronic Contracting System (EKS), is a successful project that has surpassed all initial expectations, Interior Minister Robert Kalinak told a news conference on Tuesday dedicated to an evaluation of the new system's first year.
"We estimated that the Electronic Marketplace would bring savings of €100 million in eight years. However, it has exceeded all plans and expectations in the first year alone, with savings of €54 million being achieved as of today," said Kalinak. Based on these data, the minister has calculated that eight years of savings might exceed €300 million.
According to Kalinak, this is a massive system via which 110 transactions per day are concluded on average. "The record number of public procurements concluded on one day was 318. I'm very happy that the system has managed to carry such a big load," he said. The average number of bidders is gradually growing, with the average number per procurement since the beginning of the year at 5.13.
"This is definitely one of the biggest anti-corruption measures in the recent period. In addition to transparency, anonymity and the clean handling of public funds, a big advantage of the Electronic Marketplace is time," stressed Kalinak. The average length of one public tender on the marketplace is five days, which is flexible enough for the needs of public procurers, he stated.
The number of procurements via the Electronic Marketplace was 32,385 last year, while their volume totalled over €270 million. The most frequently traded commodities were office supplies, lunch vouchers, detergents, construction work and medication. Over 12,000 suppliers and 6,600 procurers have been registered on the marketplace. The user-satisfaction rate with the system is over 99 percent, with satisfaction concerning the fulfilment of contracts at 96 percent.
The Electronic Marketplace was established on July 1, 2014, and it's been in full operation since February 1, 2015. The obligation to buy via EKS applies to the state, municipalities, regional authorities and also organisations related to them – established or linked via property – if the value of the goods, services or building work is over €1,000 with a maximum of €135,000 in the case of the state and €209,000 for other procurers. The maximum limit for building work is €5.225 million.
The Electronic Contracting System was supplied to the Interior Ministry by a consortium of Anasoft, Slovak Telekom and the News Agency of the Slovak Republic (TASR).