Foreign Policies
Sefcovic: Quarter of Funds from EU's Future Budget to Go to Climate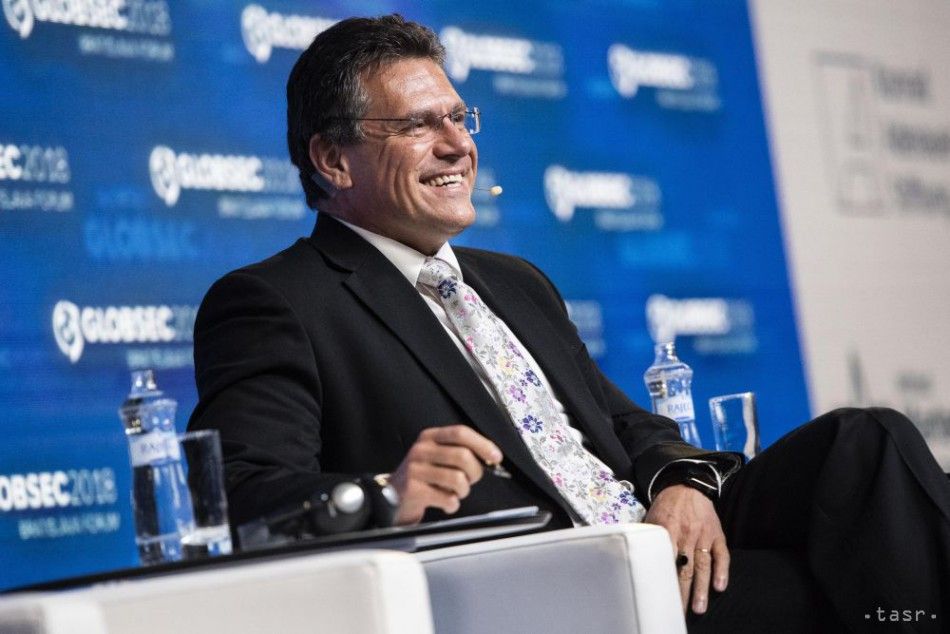 Bratislava, May 18 (TASR) – Climate change is the number one danger for humanity and, therefore, 25 percent of the EU budget for the following seven years will go towards climate protection, said European Commission Vice-president for Energy Union Maros Sefcovic when addressing the GLOBSEC 2018 Bratislava Forum on Friday.
"The signing of the Paris Climate Agreement was a milestone when humanity decided to do the right thing," stated Sefcovic. He admitted that the United States is "missing" after its withdrawal from this agreement, but added that it can still observe it. "I've never seen such a positive attitude as from states such as New York, California and many others, from their mayors and entrepreneurs, who want to persuade us that the USA can adhere to the agreement even without the White House," said Sefcovic.
When the USA decided to withdraw from the Paris Climate Agreement, Europe strove to lead the others by example. "We're the first big economy that has all the commitments adopted in Paris transposed into binding legal regulations. If we talk about our system of trading in emissions, the system of reducing emissions from means of transport … we've already done our homework," stressed Sefcovic.
A question arises before the upcoming UN climate conference due to take place in Katovice, Poland, as to whether the shortfall in funds that the USA used to invest in so-called green projects in developing countries will be made up or not. According to Sefcovic, this shortfall could partly be compensated for by private investments. However, some investors are still hesitating over whether to make this kind of investment, finding it risky. Therefore, the EU is working with investors in Africa on the basis of guarantees. This means that it will cooperate with them and that the first potential losses will be covered from the EU budget, said Sefcovic.