Simecka: PS Respects Voice-SD's Choice, We'll Be Tough Opposition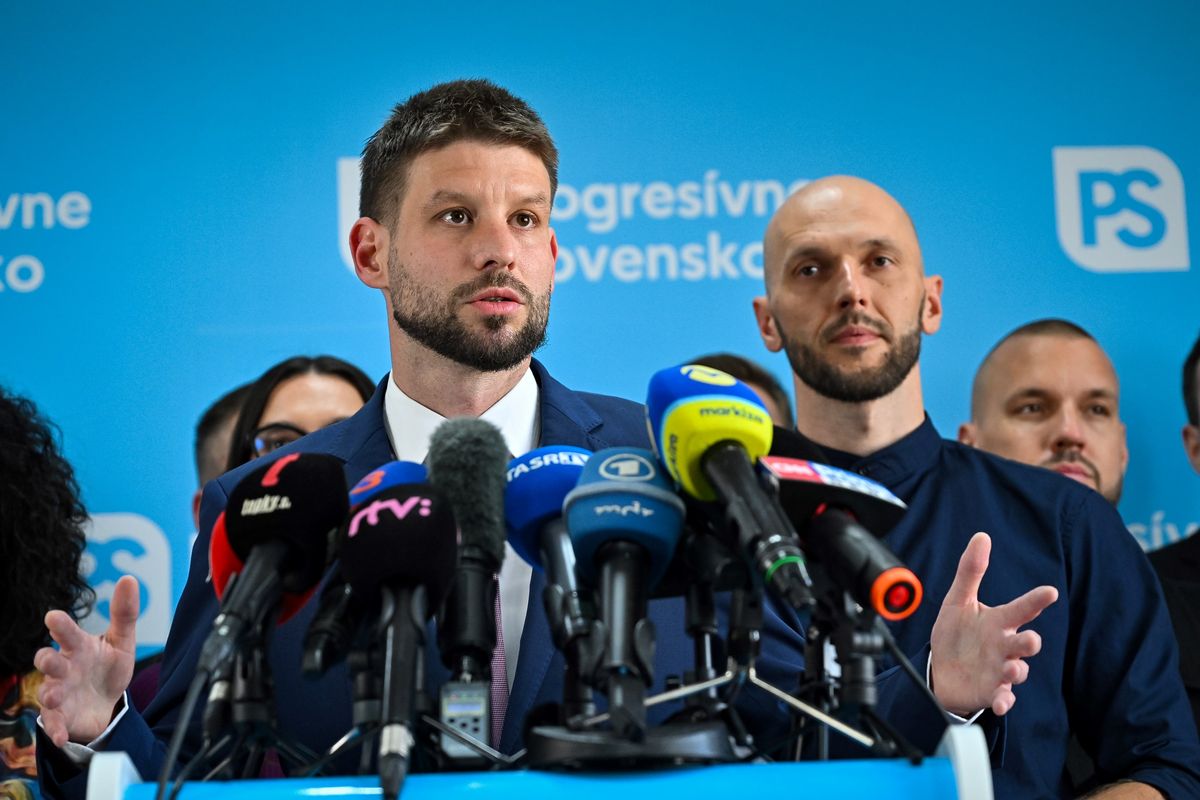 Bratislava, October 10 (TASR) - Progressive Slovakia (PS) perceives the decision by Voice-SD to hold further talks on the formation of the new government exclusively with Smer-SD and SNS in a critical light, but respects it, PS leader Michal Simecka declared on Tuesday and added that PS will act as a tough opposition to the new cabinet.

Simecka emphasised that PS had done its utmost in recent days to prevent the return of Smer-SD and its leader Robert Fico back to power. He rejected the notion that disagreements between PS and Christian Democrats (KDH) were the deal-breaker in the aborted talks.

Both PS, SaS and KDH were ready to forge the four-party coalition. "We were ready, but Peter Pellegrini decided today that there will be no more talks, he didn't even try. That's another reason why I believe that he had decided to go with Fico from the very beginning and that there has never been any genuine intention to strike a deal," said Simecka.

Simecka stated that PS will act as a tough opposition for the emerging new coalition. "We will supervise them, rebuke them and constantly bring alternative solutions and proposals. We will serve as a watchdog for the rule of law, democratic principles, foreign-political orientation and the anchoring of Slovakia. They won't have it easy with us," he claimed.

Despite Slovakia being in for difficult times in its future, Simecka hopes that PS, acting in concert with the civic society and public, will manage to preserve the fundamental values, on which Slovakia is based.