Economy
Slovak AeroMobil Unveils Flying Car Model in Monaco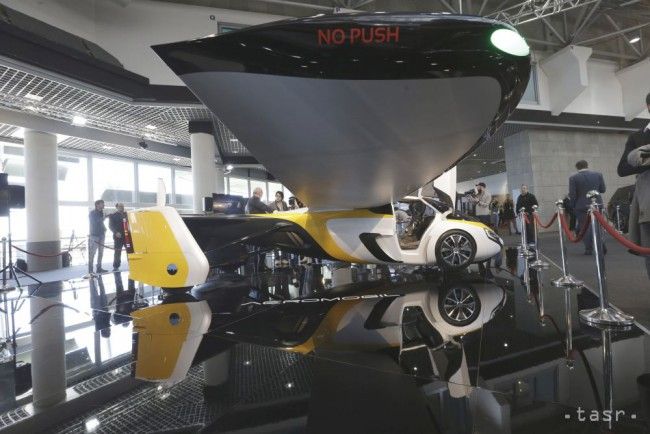 Bratislava/Monte Carlo, April 20 (TASR) – The Slovak company AeroMobil unveiled on Thursday (April 20) its new model of flying car at the Top Marques Show car expo in Monaco, TASR learnt from Stefan Vadocz of AeroMobil on Friday.
"It's an important day for the future of travelling. Unveiling AeroMobile means that we're ready to receive the first pre-orders and that more efficient passenger transport will soon become a reality," said AeroMobil's co-founder and general manager Juraj Vaculik in Monaco while presenting the flying car.
The new AeroMobil car was designed with an emphasis on safety, quality, creativity and innovation. The exterior is highly aerodynamic using the latest in carbon composite construction. Plus, close attention was paid to safety and control both in the air and on the ground.
AeroMobil is fuelled by an internal combustion boxer engine with a FADEC digital control unit. The engine has been adjusted to achieve a significant reduction in weight over traditional aerospace engines while delivering the durability and reliability necessary to meet the needs of modern pilots and drivers.
The producers of the world's first commercially available flying car are receiving pre-orders directly at the car show in Monaco. The first deliveries are expected in 2020.
The new AeroMobil car will be available in a limited edition of 500 units and will cost between €1.2-1.5 million, depending on customer requirements and specifications.