Economy
Slovak Gas Network Transported 55.8 bn Cubic Metres Last Year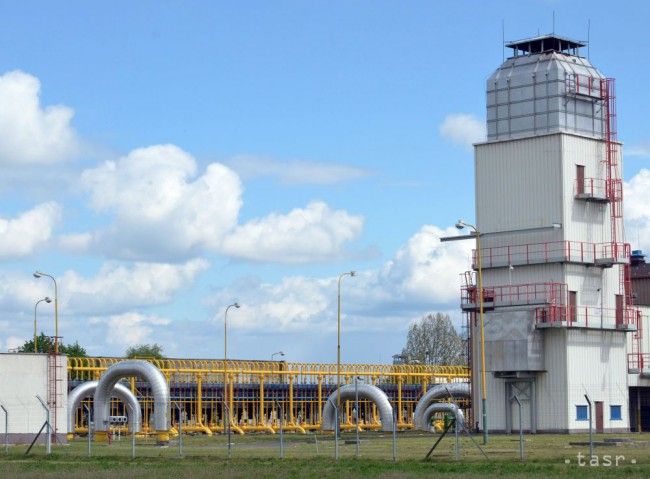 Bratislava, April 27 (TASR) – The Slovak gas network in 2015 transported 55.8 billion cubic meters (m3) of gas, while it was 46.5 billion cubic meters in 2014, and about 58.5 billion cubic meters in 2013, Katarina Zvadova of Slovak Gas and Oil Association (SPNZ) reported on Wednesday.
A total of 2.3 trillion cubic meters of gas was transported through Slovakia since the strategic gas pipeline Brotherhood (Bratsvo) was introduced in 1972.
After a gas pipeline link connecting Hungary and Slovakia was constructed and a reverse gas flow to Ukraine was introduced in 2014, the next major goal for SPNZ is connecting the Polish and Slovak gas networks. This will essentially mean that, after four decades, Central Europe will become linked not only East-West but also North-South, thereby significantly increasing security of gas supplies in the region.
Meanwhile, the largest strategic project in Slovakia is Eustream's plan to build a new pipeline called Eastring, ensuring two-way flow of gas between Western Europe and Balkan countries, and potentially also other areas around the Black Sea, down to the Middle East.
The natural gas distribution network in Slovakia consists of 33,301 kilometers of gas pipelines and 1,743 regulation stations. Around 77 percent of municipalities and as much as 94 percent of Slovakia's population are connected to the gas network, making Slovakia the second country in Europe with densest gas infrastructure in proportion to a number of villages and towns connected after the Netherlands. The Slovak gas supply market is fully liberalised, featuring more than 20 suppliers. Natural gas has represented 23-27 percent of Slovakia's energy mix in recent years.
Eustream's transmission network in Slovakia is 2,332 km long and is comprised of four or five parallel pipes. Gas flow in the network is secured by four compressor stations, with the most important being located on the Slovakia-Ukrainian border in Velke Kapusany (Kosice region). The annual transport capacity of the transmission network reaches 90 billion cubic meters of gas, which is more than 15 times Slovakia's gas consumption.
The Slovak Gas and Oil Association is an independent association of 60 companies and specialists active in the gas and oil industries