Economy
Slovak Trade Unions Joining European Initiative against CETA Inking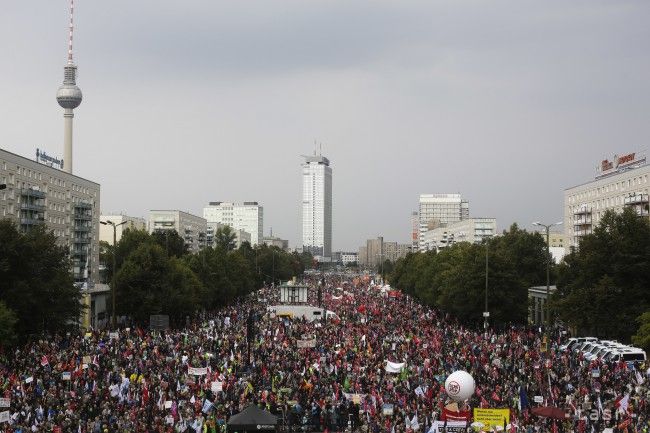 Bratislava, September 22 (TASR) – European civil and consumer organisations as well as trade unions are calling on representatives of EU-member states to reject the Comprehensive Economic and Trade Agreement (CETA) between the EU and Canada, TASR learnt on Thursday.
Slovak Trade Union Confederation (KOZ) at a press conference earlier this day joined the initiative against the CETA signing.
The agreement between the EU and Canada, which is set to be discussed at an informal meeting of EU trade ministers in Bratislava tomorrow (September 23), is mainly being reproached for its negative impact on the environment, agriculture, energy and labour law.
More than three million Europeans have already signed a petition against CETA and tens of thousands of people are protesting against it in the streets of European cities.
The petition initiators claim that CETA would affect public policies via a mechanism for resolving investment disputes, it won't bring any benefits to Europeans and it'll threaten high quality public services.
"We suppose that this agreement will have a negative impact on workers' rights. From what we know, CETA will degrade employees to a certain second-class citizens who don't have guaranteed any rights in this agreement, said KOZ spokesperson Martina Nemethova.
She added that the CETA agreement was prepared under even more secrecy than the Transatlantic Trade and Investment Partnership (TTIP) between the USA and the EU, which is also the source of the European protests.
Therefore, KOZ is joining the protest activities taking place in Bratislava on Friday. "We want to put pressure on the trade ministers of the individual EU countries so that they don't support the signing of the agreement," said Nemethova.