Economy
Slovakia and Hungary to Construct Two Electricity Links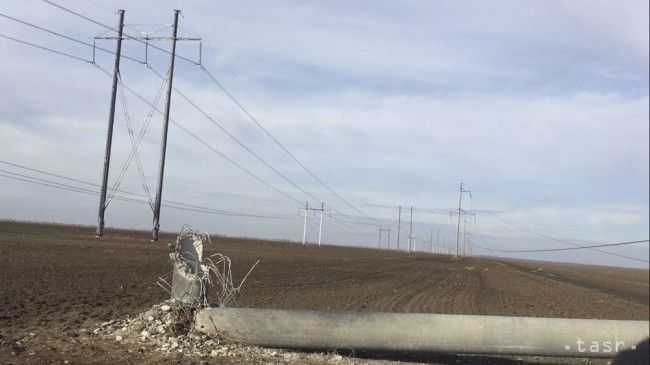 Bratislava, March 1 (TASR) – Two new cross-border links of electricity networks between Slovakia and Hungary will be introduced following the inking of an agreement between the two countries' electricity transmission network operators in Bratislava on Wednesday.
The overall investment for the Gabcikovo (Trnava region)-Gonyu (Hungary)-Velky Dur (Nitra region), and Rimavska Sobota (Banska Bystrica region)-Sajoivanka (Hungary) links will exceed €80 million.
The agreement was signed by state-run Slovak Electricity Transmission Network (SEPS) general director Miroslav Obert and chief of Hungarian company MAVIR Kamilla Csomai. Slovak Economy Minister Peter Ziga, Finance Minister Peter Kazimir and Hungarian Foreign Affairs and Trade Minister Peter Szijjarto were also present. The European Commission was also notified in a joint letter by the two countries.
"The signing of this agreement and the subsequent building of two cross-border links will double the existing capacities between Slovakia and Hungary," said Ziga.
Kazimir, for his part, described the agreement as one of the most significant investment operations by a Slovak state company in recent years.
"I wish both the Slovak and Hungarian state budgets high dividends, which will return partly due to these investments," said Kazimir.
Meanwhile, Szijjarto praised the move as a contribution towards boosting the two countries' competitiveness.
"By connecting the two countries at two points, we'll increase the security of energy supplies in both countries. The integration of markets could also help us to reduce electricity prices," said Szijjarto.