Economy
Slovakia Preparing Cross-border Test Track for Self-driving Cars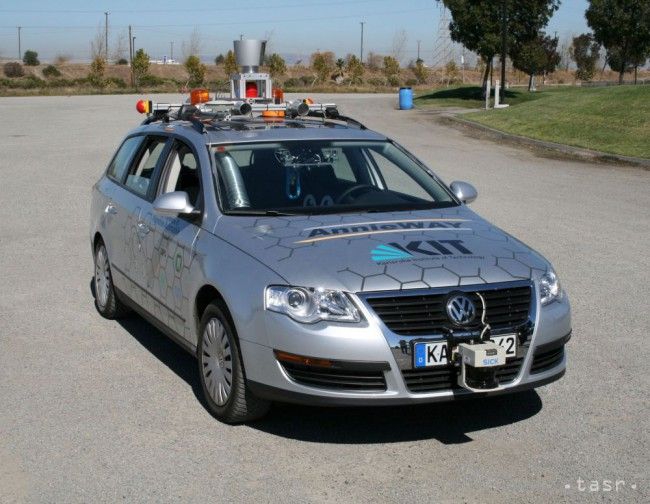 Bratislava, March 20 (TASR) – The Government along with partners from the private and academic sectors is preparing a project involving a cross-border test track for automakers and car suppliers of advanced technologies as part of Slovakia's objective to participate actively in the testing of inter-connected and autonomous vehicles in the EU, TASR learnt on Monday.
The first such track should be constructed on the motorway between Bratislava and Brno in the Czech Republic.
According to Deputy Prime Minister for Investments and Informatisation Peter Pellegrini (Smer-SD), Slovakia wants to be a leader not only in car production but also but in innovations.
"We're responding to a European initiative at a time when very intense talks are emerging that speak about the need to work more and more on projects such as cars that are able to run completely autonomously, or cars that communicate and share information on the road," said Pellegrini after a High Level Group meeting in Bratislava earlier in the day.
Representatives of the automotive industry, telecommunications operators as well as experts from universities and the IT sector took part in the meeting in order to discuss the possibilities for constructing the aforementioned cross-border test track for autonomous cars.
"It's a competition between countries. Some test tracks have already been introduced in certain countries, but the map [of roads with test tracks] is still relatively thin. So, I firmly believe that Slovakia will be another such spot on the map within the EU and that it will be among the leaders," said Pellegrini, noting that countries participate in such activities on a voluntary basis.
Slovakia's initiative is being supported by the European Commission (EC) as well. Its Vice-president Maros Sefcovic pointed out that in a few years a car's software will be worth half of the vehicle's total value. "We need to look at cars like the products of a new generation in which the collection and transmission of data will have absolute priority. It's therefore very important to do our utmost so that the best cars in the world are manufactured in Europe, and here in Slovakia," said Sefcovic.
As already mentioned, the test track should be constructed on the existing motorway between Brno and Bratislava. Part of the project could be financed by the automotive industry, part by telecommunications operators, while the state will also apply for European funds. According to Pellegrini, the preparation phase should take place this year, and the testing process itself should be carried out in the next two years. Otherwise, Slovakia could be overtaken by other country, added the deputy prime minister