Foreign Policies
Slovakia Promotes Itself within Europe Day Celebrations in Washington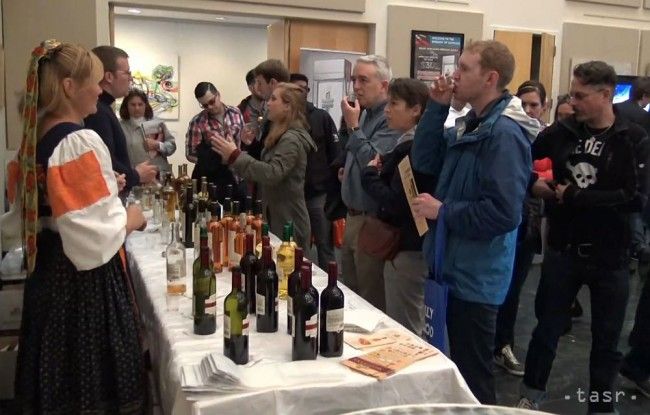 Washington, May 14 (TASR correspondent) – Embassies of European countries in Washington opened their doors to the public to mark Europe Day on Saturday, presenting the culture, traditions and travel and business opportunities of the Old Continent. 
Slovakia showcased itself with a 'fujara' (a shepherd's pipe), 'strapacky' (a traditional Slovak dish of dumplings and stewed sauerkraut), wine, art, folk dances, songs and innovations. According to Ambassador Peter Kmec, between 2,000-3,000 people visited the Slovak Embassy.
Those visiting the stand with promotional materials on Slovakia were mainly curious about Bratislava, Kosice and the High Tatra mountains. They were also interested in the best way to get to Slovakia, the options for organised trips and whether it's possible to communicate in English in Slovakia.
Traditional decorated Easter eggs and a demonstration of lace making also attracted attention.
Performances by children's ensembles Sokol from Washington and Limboracik from New York, dancing and singing in traditional folk costumes, met with great applause.
Bob Rychlik also earned applause for playing his fujara. He's been teaching Americans how to play this instrument near Washington for five years. "I was very surprised. People immediately stopped by, asking what's this? I told them that it's a Slovak 'fujara', a unique instrument that doesn't exist anywhere else in the world," said Rychlik.
The Slovak Embassy's chef prepared 'strapacky' with sauerkraut for the visitors. Although this is an unusual meal for Americans, they liked it very much. They also praised Slovak vodka, and the stand showcasing Slovak wines was busy all day.
In addition to culture, cuisine and drinks, Slovak flying car the AeroMobile caught the attention of several renowned American media.
"Many people came this year again despite the not very favourable weather, so we had a chance to promote our culture, traditions and culinary specialities. Naturally, the flying car was the most interesting for visitors, attesting to Slovakia's innovation potential. So, we presented not only traditions, but also Slovakia's huge potential," said Ambassador Kmec when evaluating the Open Day.