Slovakia Signs Deal with SE on Cheaper Electricity Prices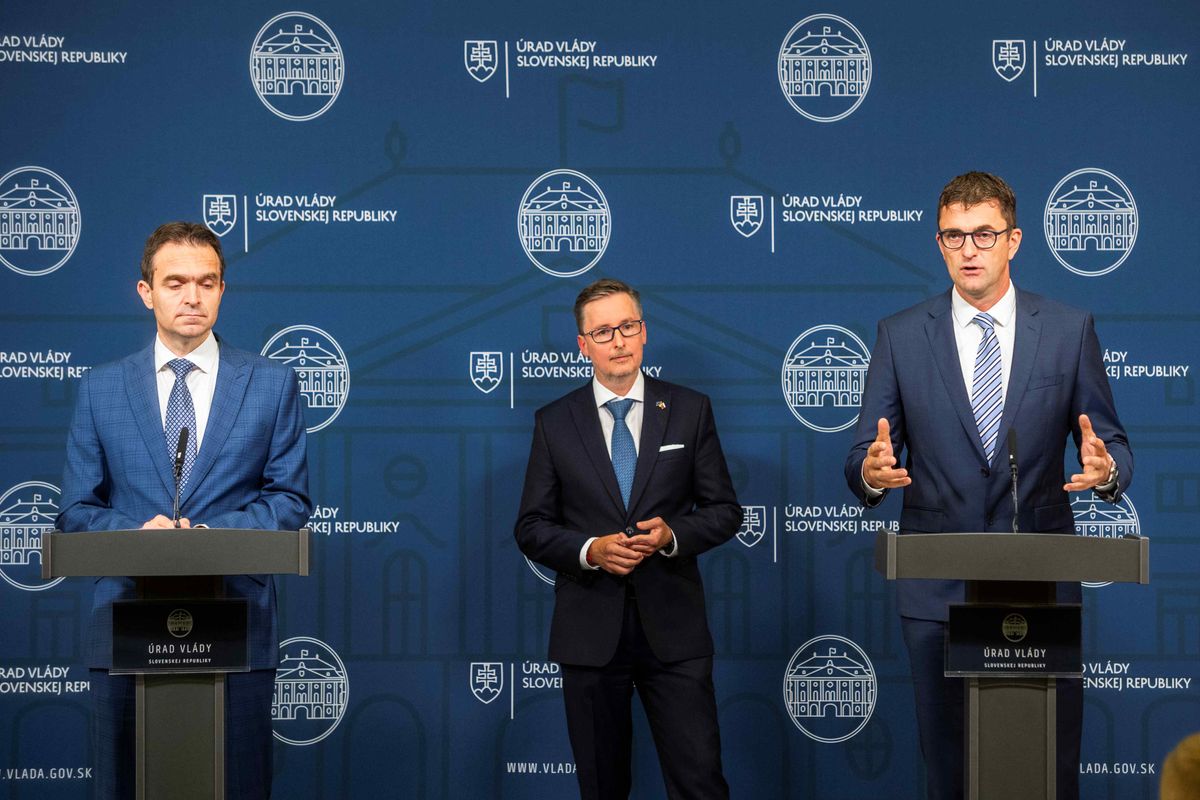 Bratislava, September 19 (TASR) - Slovakia signed a contract with the SE power utility on the supply of electricity for households at €61.20 per megawatt hour (Mhw), Prime Minister Ludovit Odor announced at a press conference, in the company with Economy Minister Peter Dovhun and SE general director Branislav Strycek, on Tuesday.

Hence, electricity prices are not expected to change much in the next year.

"We signed a so-called implementation agreement with SE utility. Households will thus be able to buy electricity (the power component of the price) at the same price next year, which is, of course, good news in these challenging times. We can do this mostly because Slovakia generates a sufficient amount of electricity. I can say that the third block of the Mochovce (power plant) is currently operating at 96 percent of its capacity. This is another factor that enables us to provide across-the-board aid to households in this case," explained Odor.

The task to decide on the aid for companies will fall to the next government. "The drop in the global prices of electricity shows that it's not necessary to massively subsidise prices of electricity, whether it be for companies or the government. The next government will decide what to do about that," underlined Odor.

"I'm glad that, after the green light from the SE general meeting, held on September 14, and several months of hard work with both the Government and Enel and EPH stockholders, we managed to sign this agreement already a few months ahead of Christmas. It is absolutely unprecedented. According to my information, only Bulgaria has a cheaper power (component of) electricity (price) in Europe," said Strycek adding that with this act the stockholders have relinquished potential dividends.

The SE general director praised the state for its commitment not to introduce any taxes, regulations or charges outside of the EU standard in the period of 2023-25. "This will enable SE to pay off its debt and get itself into a healthy condition," remarked Strycek.

After launching the fourth nuclear block of the Mochovce power plant, SE will become a great power player in electricity generation. "We will have the highest share of nuclear energy in overall electricity consumption in the world," added Strycek.

The Slovenske Elektrarne utility and its stockholders arrived at a deal with the government of Eduard Heger (2020-23) to supply electricity to Slovak households at more advantageous prices already back in 2022. An addendum to the memorandum on electricity supplies extends this until 2027.