Economy
Slovakia Taking Part in Germany's World Food Fair after Eleven Years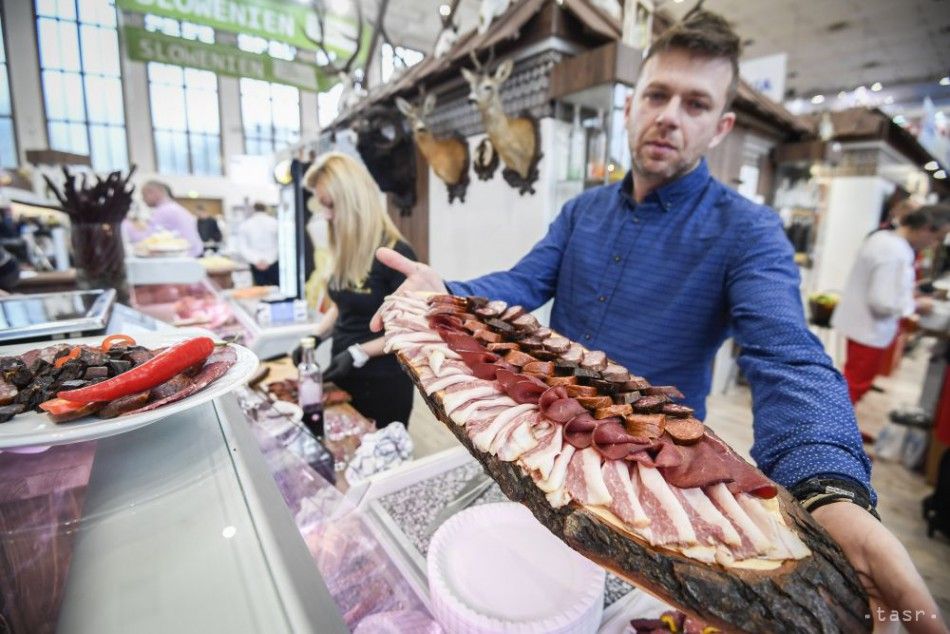 Bratislava, January 19 (TASR) – After 11 years Slovakia is once again participating in the International Grune Woche (Green Week) food fair, which is taking place between January 19-28 in Berlin, TASR learnt on Friday.
More than 400,000 visitors at the fair thus have the opportunity to taste Slovak products in the areas of muesli, meat, beer, spirits, frozen goods and dairy products. The national exposition has been organised by the Slovak Agriculture and Rural Development Ministry as part of its support of the export policy of Slovak foodstuffs.
"The Grune Woche international fair is one of the world's most prestigious fairs with more than 70 countries participating in it, including all our neighbours. It's a shame that for more than a decade Slovakia hasn't had its own national stand at the exhibition, which is attended not only by all European countries but also by countries such as Nepal, Sri Lanka and Uzbekistan," said Agriculture and Rural Development Minister Gabriela Matecna (a Slovak National Party/SNS nominee).
The ministry went on to say that the fair in Berlin is attended by producers who have declared their interest in establishing themselves on the German market. "The national exposition is presenting Slovak food, culinary traditions and modern foodstuffs. We've visited the participating [Slovak] producers and we are sure their products with their quality and prices are able to compete in the challenging competition of western Europe," said the ministry's foods and trade department general director Milan Lapsansky.
According to Matecna, Germany is Slovakia's important business partner. "We know the German market and the German partners are excellent partners. It's a huge 86-million market and it's a pity not to be there," said the minister.
More than 1,650 exhibitors from 67 countries are presenting their products at the international exhibition of the food, agriculture and gardening industries in Berlin. Slovakia is represented by six companies: Urpiner brewery from Banska Bystrica, the manufacturer and distributor of frozen, cooled and dry goods HO&PE FAMILY, the producer of dairy products Maly gazda (Little Farmer), the wildlife meat processor Putifar, the muesli, cereal and fruit bars producer Tekmar Slovakia and the liquors and distillates producer Vanapo.