Slovakia's Largest Pilgrimage Rounded Off in Levoca on Sunday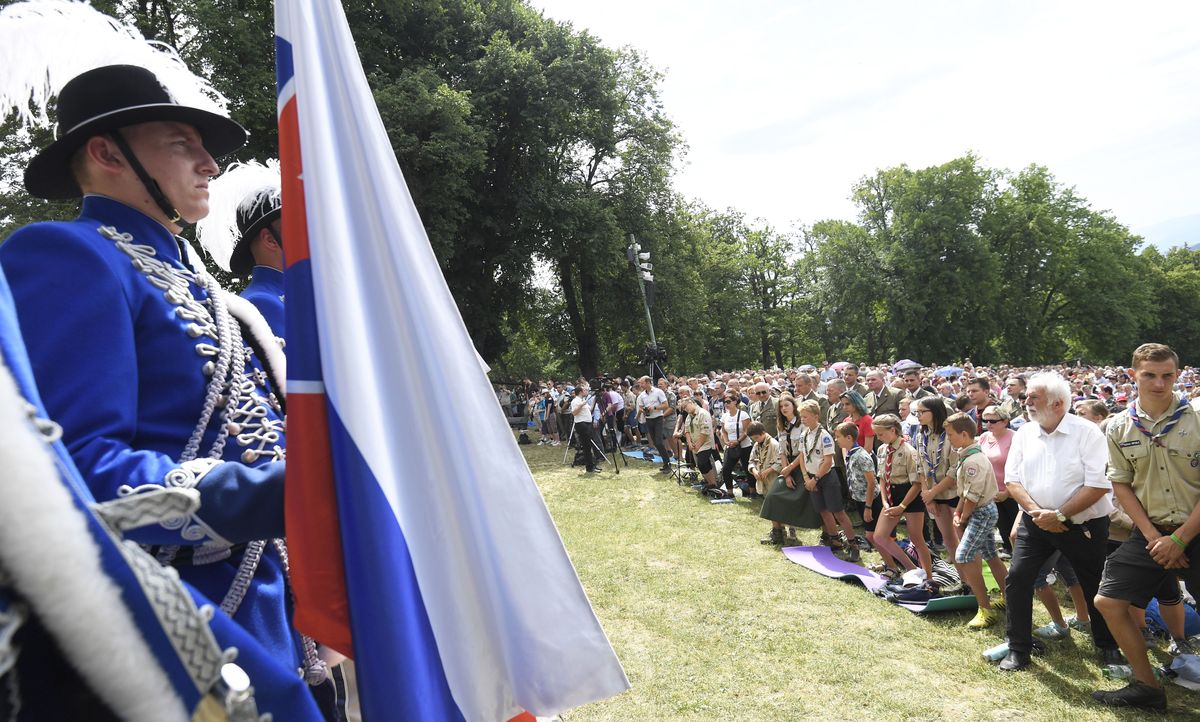 Levoca, July 7 (TASR) – A week-long pilgrimage in Levoca (Presov region), the biggest in Slovakia, marking the feast of the Visitation of Our Lady (July 2) was rounded off on Sunday with a central mass celebrated by Cardinal Stanislaw Rylko, the Polish archpriest of Santa Maria Maggiore Basilica in Rome.

"This place is so close not only to you, pilgrims from throughout Slovakia, but also to those from neighbouring countries, including Hungary and Poland. It's a place rich in history – the salvation history of God's people in this country has been written in this place for centuries," said Rylko in his sermon.
Dating back to the 13th century, the annual Levoca pilgrimage wasn't discontinued even during four decades of Communist rule in the 20th century.
"We witnessed here an admirable movement of young people in the 1970s and 1980s to demonstrate their fidelity to God and the Church," said the cardinal, who went on to denounce anti-religious ideologies of current times.
"Times have changed, some anti-religious ideologies have gone, but others have emerged, and are in a sense even more dangerous than the previous ones … Nevertheless, the Madonna of Levoca continues to attract many souls, and you, dear pilgrims, are evidence of this at these times of secularisation on our European continent," said Rylko.
Pilgrimage spokesman Jozef Lapsansky said that the organisers were caught by surprise to see more pilgrims than expected on Saturday. They kept the priests present busy with confessions without a break from Saturday morning through to Sunday after the central mass, when Lapsansky was speaking to TASR.
"We've seen more pilgrims than in past years coming from various parts of Slovakia on foot," said Lapsansky.
Overall, around 400,000 people attended the pilgrimage at the weekend alone.
Slovakia's liberal President Zuzana Caputova came to Marian Hill in Levoca on Friday to commemorate the national holiday of Saints Cyril and Methodius.
"I was pleased to be able to commemorate the legacy of Saints Cyril and Methodius at this place among a community of people. I was grateful for the warm welcome, and I wish those attending the Levoca pilgrimage a deep spiritual experience," she wrote on Facebook.