Sobrance Districts Declares State of Emergency Over Hailstorm and Strong Winds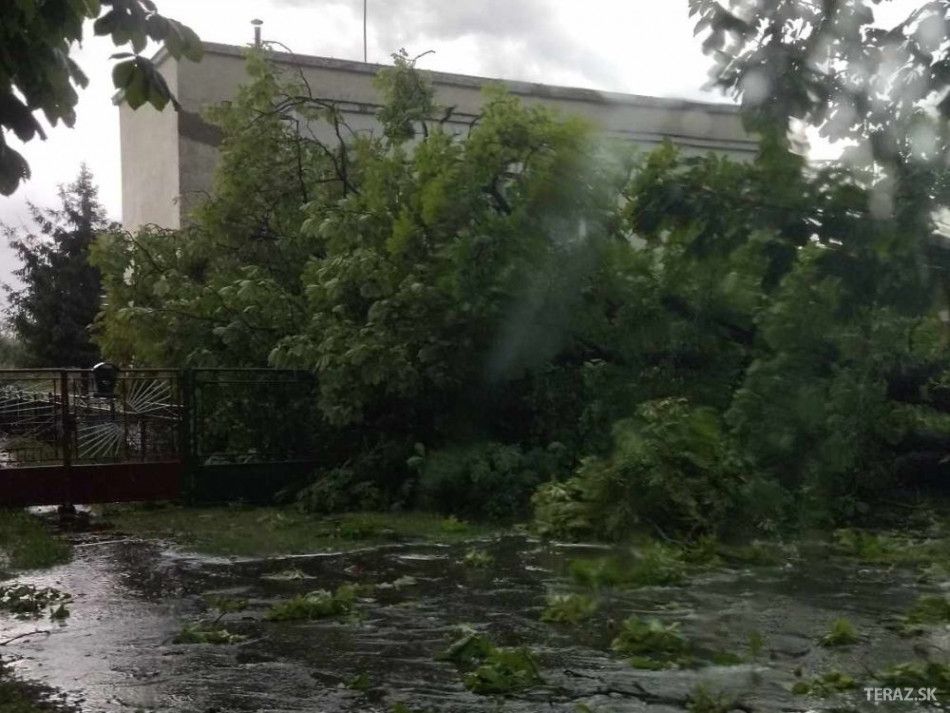 Sobrance, July 19 (TASR) - The district authority of Sobrance (Kosice region) declared a state of emergency on Wednesday over extensive damage caused in several villages by strong storms, TASR was told by district office head Marian Skirda on the same day.

"A crisis team is in session, even as we speak. We're trying to help the affected villages through which a storm with strong winds and hailstones swept and wreaked havoc," said Skirda, adding that the inclement weather ruined mostly house roofs, facades, windows and cars.

Villages that have seen the worst destruction are Velke Revistia, Blatne Remety, Blatne Revistia, Bunkovce, Svatus, Zahor, Tasula and Blatna Polianka.
"So far, these are the only villages we know about. The situation is not good. We're being hampered also by the weather, since it has started to rain again," claimed Skirda.

According to Velke Revistia mayor Zuzana Bohacikova, the village authority is aware of about 20 house roofs that need to be instantly covered.
"We're doing what we can. We've summoned also firefighters from other villages. Hailstones about the size of golf balls were falling here, with some people having even their windows smashed into pieces," she claimed.
Strong winds and hailstorms damaged almost a third of all houses in the village of Zavadka, TASR was told by Zavadka mayor Jana Dziakova on the same day.
According to the mayor, the hailstones falling from the sky were almost big as tennis balls.
"It was particularly older houses with eternit roofing that have suffered the worst damage, along with roofs, window panes, trees and cars not sheltered in garages," said Dziakova.
"It was short but intense. It seemed as if a tornado with large hailstones swept through the village," she claimed.