Economy
Stats Office: Slovakia's GDP Growth Decelerated to 2 percent in 2Q19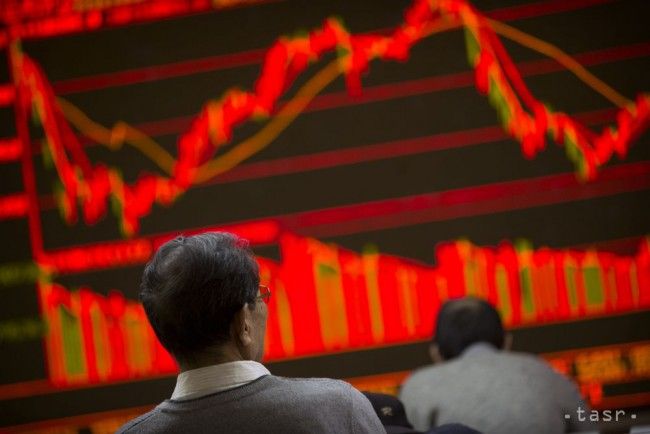 Bratislava, September 6 (TASR) – Slovakia's economic growth decelerated in the second quarter of 2019 to 2 percent year-on-year, a development that was down mainly to slumps in industry and exports, which were offset by growth in domestic demand, the Statistics Office reported on Friday.

The dynamics of Slovakia's economic growth fell by 2.5 percentage points in constant prices y-o-y.
The third quarter of 2013 has been the last time with Slovakia recording GDP growth below 2 percent.
After seasonal adjustments, GDP in 2Q19 was 0.5 percent higher than in the previous quarter. In current prices, GDP was up by 4.7 percent y-o-y to reach €23.7 billion.
In the first half of 2019, Slovakia produced GDP nominally worth €45.5 billion, up by 5.7 y-o-y percent in current prices, and by 2.8 percent in constant prices (1.3 percentage points less than in 1H18).
The added value made up €21.3 billion of GDP produced in 2Q19, up by 2.3 percent.
"From among ten monitored strings of economic activities, almost each recorded growth, but most of them lower than last year," noted the Statistics Office.
The added value in industry was down by 0.3 percent, with industry making up one of the most significant components of Slovakia's economy. The Statistics Office noted that the added value in industry in several previous quarters was always in the black, being between +0.6 percent and +4.9 percent.
The overall figures were also strongly influenced by the public sector, education and health care, which produced an added value of 6.5 percent, almost 2 p.p. more than last year.
Higher dynamics of growth was also seen in sectors with relatively lower share in the structure of GDP, mainly financial and insurance activities, posting a y-o-y increase of 7.8 percent, activities in real estate – up by 5.6 percent, information and communication activities – 4.3 percent, agriculture – 3.5 percent, and construction – 1.6 percent.
Conversely, net tax collection fell by 0.1 percent y-o-y.
Slovakia's economic growth in the second quarter of 2019 was mainly driven by domestic demand. This was mainly due to the creation of gross capital with a growth of 11.9 percent y-o-y, while the creation of fixed capital decreased by 3.8 percent. Final consumption was up by 2.5 percent y-o-y.
Slovakia still posted a foreign-trade surplus in goods and services, but foreign demand was down by 1.9 percent y-o-y – a similar figure was seen last time almost five years ago.
Meanwhile, imports increased by 0.8 percent y-o-y.
A drop in foreign demand has also already had its effects in Slovakia, resulting in a deceleration of the country's economy to 2 percent year-on-year in the second quarter of 2019, stated analysts approached by TASR on the same day.
VUB bank analyst Michal Lehuta pointed to a fall in net exports as a key driver by 1.9 percent – the deepest drop since 2009.
"Nevertheless, fixed investments, which make part of domestic demand, were also down, by 3.8 percent y-o-y, after a strong second quarter of 2018," said Lehuta.
He pointed out that investments in construction and new machinery in non-financial corporations were also down. "Slovakia's economic growth was driven only by relatively weak consumption by households and the public administration," said Lehuta.
UniCredit Bank Czech Republic and Slovakia analyst Lubomir Korsnak said that he was disappointed by the figures for 2Q19.
"We've thus lowered expectations for Slovakia's economy this year from [an estimated y-o-y growth] of 2.6 percent, and from 2.6 percent to 2.3 percent next year," said Korsnak.
Meanwhile, several other risks could further affect Slovakia's open economy, including Brexit and possible further protectionist measures in the global economy. "In an extreme case, their synergy could even entirely remove economic growth," cautioned Korsnak.