Economy
Stefanec: Young Entrepreneurs Can Exchange Experience Via Erasmus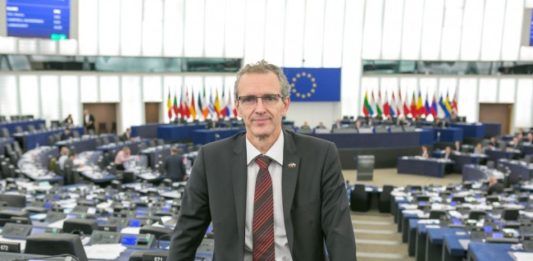 Brussels, May 24 (TASR) – Slovak MEP Ivan Stefanec (KDH) has become an Ambassador for the EU programme – Erasmus for Young Entrepreneurs, TASR learnt on Tuesday.
The programme is aimed at young entrepreneurs from EU-member states who can apply for a six-month training in small or medium-sized enterprises of their colleagues from other participating countries.
"Innovations are evolving and the economy is changing. Business nowadays is about mastering modern technologies, cooperation and the exchange of information. A successful entrepreneur can't work alone, they have to follow new trends and be in close contact with their community," said Stefanec in describing the advantages of the programme.
The Slovak MEP (elected SDKU-DS but now KDH) recalled that the Erasmus for Young Entrepreneurs programme has been running for seven years and more than 13,000 participants – including hundreds of Slovaks – have been part of the exchange.
"A number of successful projects and examples of cross-border business cooperation have appeared thanks to this exchange of experience," said Stefanec.
He is persuaded that the EU should focus more on innovations and new forms of business. "Europe has always been the world leader in innovations and this is also the way we should be headed in the future," he added.