Economy
'Stupavske Zele' Added to EU's Protected Designation of Origin Category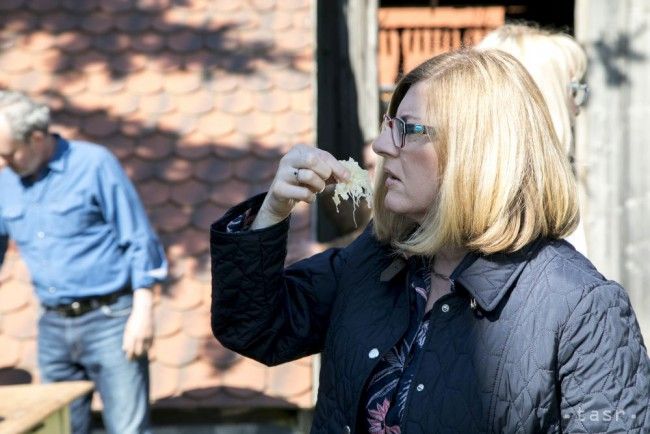 Stupava, September 30 (TASR) – Representatives of the Stupava-based Mast Food Association along with Agriculture and Rural Development Minister Gabriela Matecna (a Slovak National Party/SNS nominee) on Saturday made the first 'Stupavske zele'(sauerkraut produced in Stupava) a 'Protected Designation of Origin' (PDO) as part of the traditional 'Dni Zela' (Cabbage Days) event in the town of Stupava near Bratislava.
After 'Zitavska paprika', paprika from the Zitava area in the south of Slovakia, Stupavske zele is the second Slovak food that has been added to the PDO category.
The European Commission-sponsored designation means that the quality and characteristics of the product are exclusively linked to a particular geographical environment and that all stages of its production are carried out in the defined geographical area.
"The Mast Food Association along with the Agriculture Ministry have managed for the cabbage from this area and the fermentation process to receive the Protected Designation of Origin label. It's not at all easy to obtain something like that, as you must control the whole process – from planting, harvesting to the final product, which is the fermented sauerkraut," said Matecna, adding that the PDO designation is an "excellent marketing brand".
Members of the Mast Food Association hope that the obtained designation will contribute towards increasing the interest of producers in growing cabbage and processing Stupavske zele in the area. "The Protected Designation of Origin label for Stupavske zele is a guarantee for customers that the local cabbage has been processed in a traditional way without the use of any additives other than salt, and all made in Stupava. It's a product that cannot be tasted or bought anywhere else in the world, which is the top added value," said chairman of the association Jozef Fabian.
The European Union protects, supports, registers and monitors products divided into three categories – the Protected Designation of Origin (PDO), the Protected Geographical Indication (PGI) and the Traditional Speciality Guaranteed (TSG).
As many as 19 Slovak products have so far received one of the three labels. In addition to Stupavske zele, these are, for example, sheep's cheese 'bryndza', 'Skalicky Trdelnik' (cake made of leavened dough, wrapped with nuts and baked in an open flame), 'Oravsky korbacik' (a sort of steamed cheese) and 'Bratislavsky rozok' (a cake filled with nuts or poppy seeds).