Economy
Survey: Novy Cas, Pravda and SME Most Popular Dailies in 2H16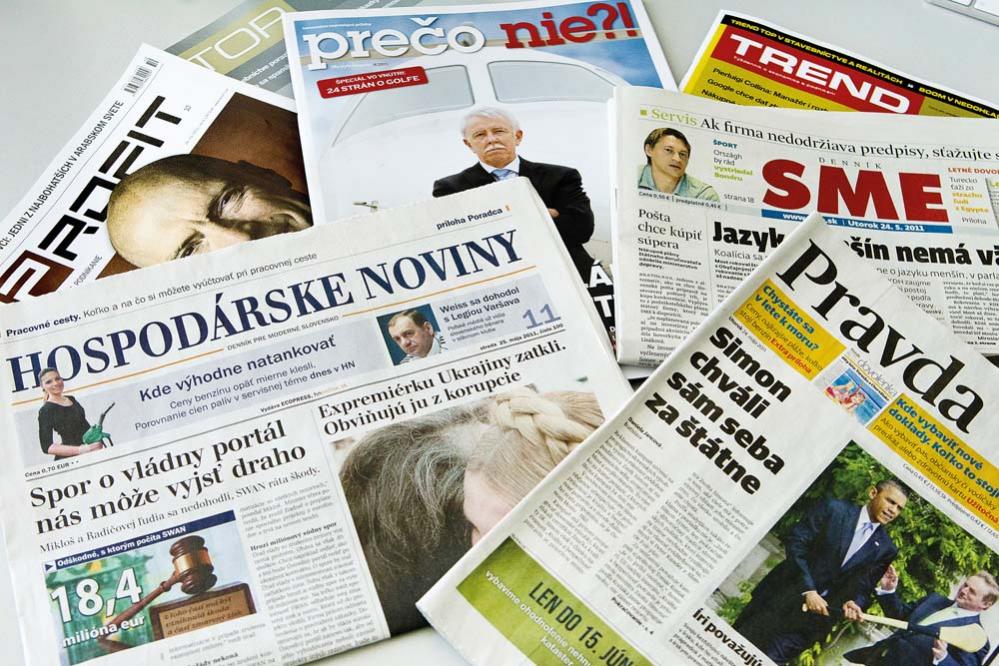 Bratislava, January 29 (TASR) – The most often read daily newspapers in Slovakia in the second half of 2016 were Novy Cas tabloid, SME and Pravda, according to the latest MML-TGI survey of 3Q16 and 4Q16 carried out by Median SK agency.
In the monitored period, Novy Cas recorded 677,000 readers or 15.1 percent of Slovak population, with Pravda's readership equalling 5.9 percent (265,000 people) and SME's 5.8 percent (261,000).
Novy Cas thus saw a year-on-year drop in readership of 0.9 percentage points, while Pravda recorded a fall of 1.1 percentage points and SME one of 1.2 percentage points.
The top three titles were followed in descending order by Plus Jeden Den tabloid (5.4 percent), Sport (3.9 percent), Korzar (2.9 percent), Hospodarske Noviny (2.8 percent), Dennik N (1.9 percent), the Hungarian-language Uj Szo (0.9 percent) and Kosice daily (0.7 percent). The survey was carried out by Median SK between June 27-December 11, 2016.