Economy
Svrcinovec-Skalite D3-motorway Stretch Opened for Motorists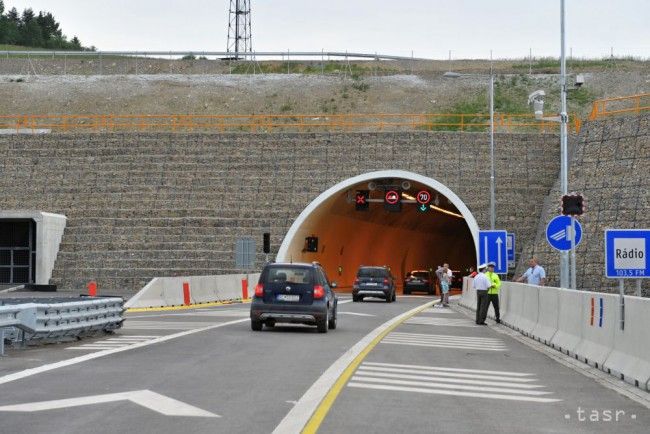 Svrcinovec, June 10 (TASR) – The more than 15-kilometre D3-motorway stretch between Svrcinovec and Skalite (Zilina region) leading from the Svrcinovec intersection to the Polish border crossing was opened for motorists on Saturday, TASR learnt on the same day.
According to Transport and Construction Minister Arpad Ersek (Most-Hid), the newly opened motorway stretch will help to unburden the border crossings in Trstena (Poland) and Svrcinovec (the Czech Republic). "This is a unique piece of work, built in a difficult area, a fact that always influences the cost of construction work. It's one of the key sections of the D3 motorway that will link the highly perspective regions of Poland, the Czech Republic and Slovakia," said Ersek, adding that the stretch will make the region more attractive for new investors and help to create new jobs.
National Highway Company (NDS) general director Jan Durisin added that the construction costs of the entire stretch amounted to €417 million. "The Svrcinovec-Skalite section has been so far the most technically complex piece of work in terms of road infrastructure in Slovakia, featuring 402 construction objects, two tunnels and 29 bridges," said Durisin, adding that the stretch includes an 84-metre high bridge, making it the highest bridge not only in Slovakia but also in central Europe.
While driving on the Svrcinovec–Skalite–state border with Poland motorway stretch, motorists will save nine minutes compared to the old first-class road.
Moreover, the importance of the new motorway will increase even more after the completion of the adjacent Cadca, Bukov-Svrcinovec stretch (Zilina region), which is scheduled to be completed at the end of 2020, stated the Transport Ministry.
The construction of the motorway stretch was financed from EU funds.