Video
TURKEY: Myra – Ancient Greek Town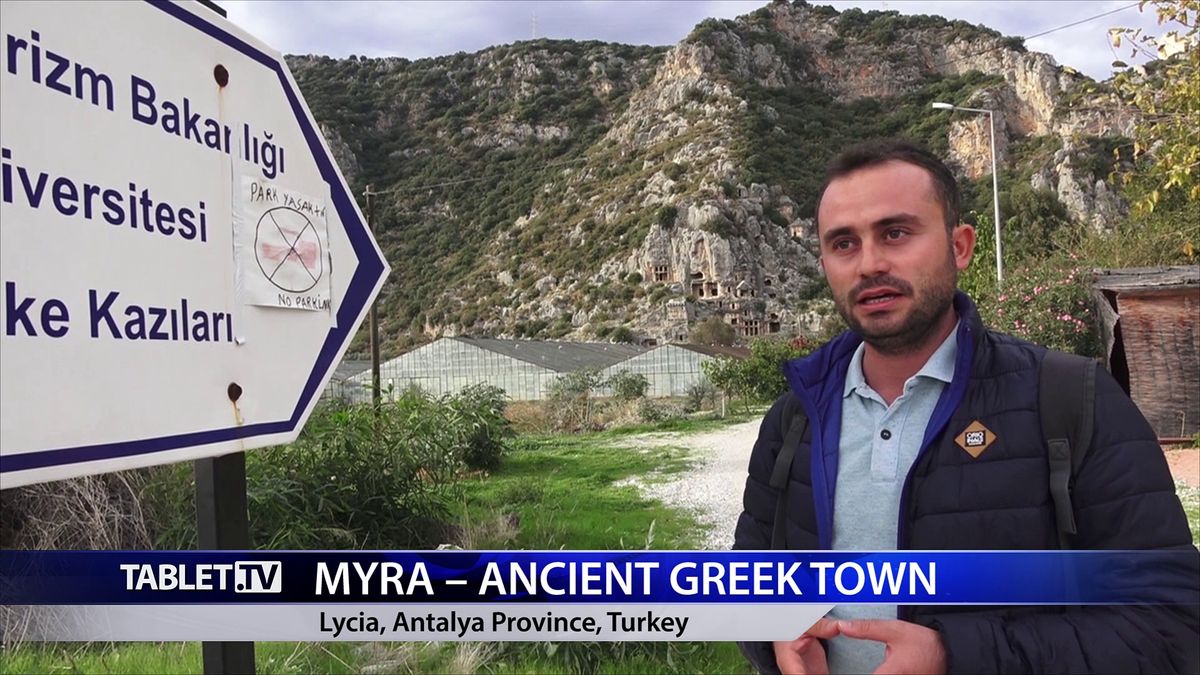 Lycia, Turkey, December 9 (TABLET.TV) – Myra (Ancient Greek: Μύρα) was an ancient Greek town in Lycia where the small town of Kale (Demre) is today, in the present-day Antalya Province of Turkey. It was on the river Myros (Demre Çay), in the fertile alluvial plain between Alaca Dağ, the Massikytos range and the Aegean Sea.
The ruins of the Lycian and Roman town are mostly covered by alluvial silts. The Acropolison the Demre-plateau, the Roman theatre and the Roman baths (eski hamam) have been partly excavated. The semi-circular theater was destroyed in an earthquakein 141, but rebuilt afterwards.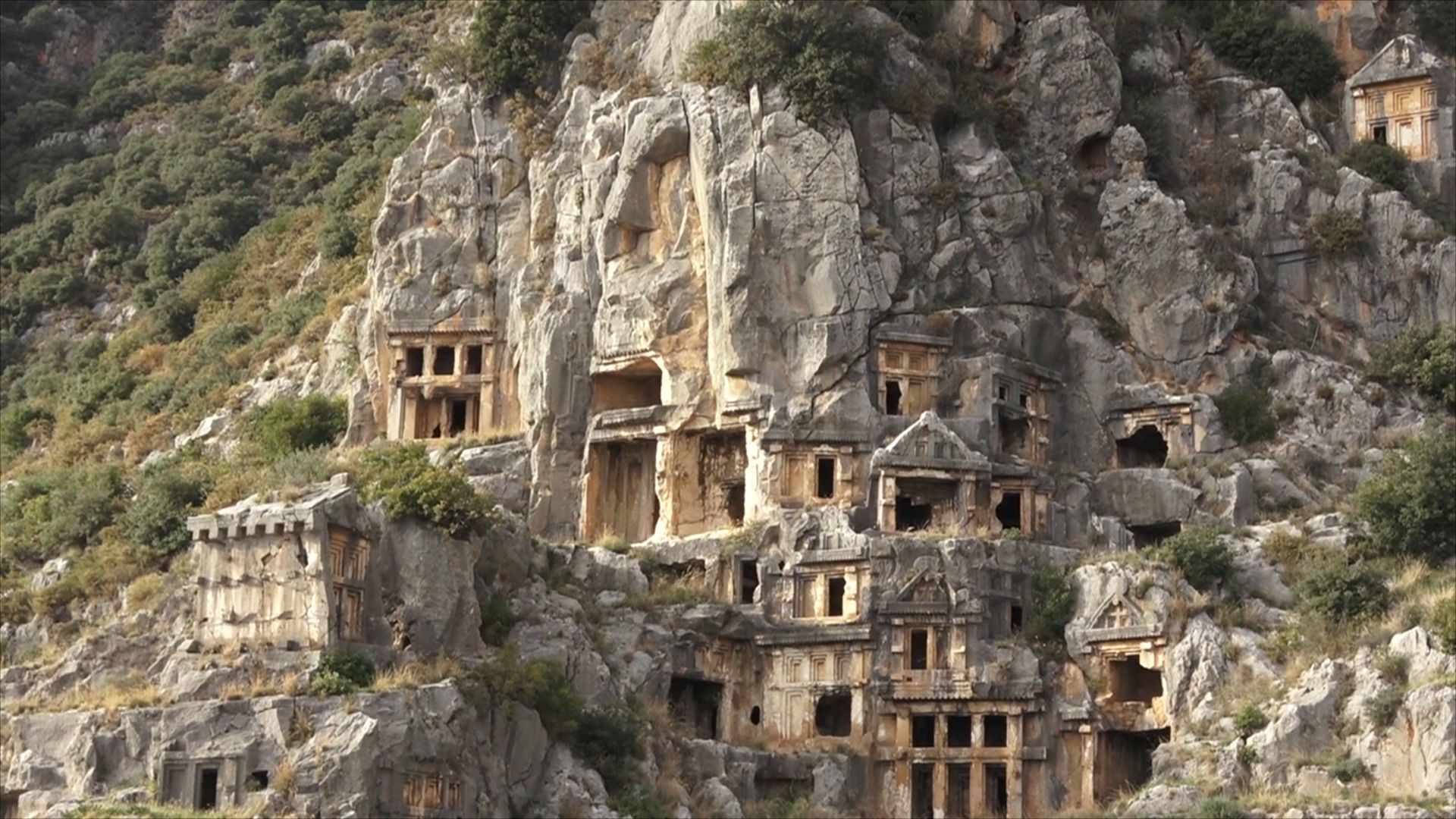 Excavations have been carried out at Andriake since 2009. The granary was turned into the Museum of Lycian Civilizations. The granary has seven rooms and measures 56 meters long and 32 meters wide. Artifacts found during the excavations in the Lycian League were placed in the museum. The structures in the Harbor Bazaar as well as the agora, synagogue and a six-meter deep, 24-meter long and 12-meter wide cistern were restored. A 16-meter long Roman-era boat, a crane and a cargo car were placed in front of the museum.