Economy
Unemployment Rate Fell to 9.42 percent in September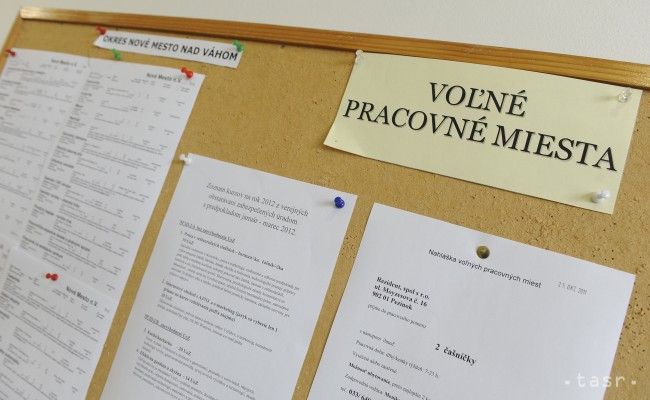 Bratislava, October 20 (TASR) – The unemployment rate in Slovakia stood at 9.42 percent in September, down by 0.01 percentage points (p.p.) when compared to August and 1.96 percentage points year-on-year, Labour, Social Affairs and the Family Minister Jan Richter (Smer-SD) and Labour, Social Affairs and the Family Centre (UPSVaR) general director Marian Valentovic reported at a press conference in Bratislava on Thursday.
"We've achieved the lowest number of people receiving subsistence allowance in the history of Slovakia ever. When we enacted the measure for requiring the registration of those receiving subsistence allowance three years ago, we registered 180,000 people. I can now gladly state this number has dropped to below 100,000 in September. It means that in those three years we've managed to cut this number down by almost 45 percent. What's more important is that a major portion of those who no longer receive subsistence allowance are now employed," said Richter.
Meanwhile, the number of jobseekers immediately able to start work was 255,919 in September, a decrease of 352 individuals m-o-m and of 51,135 y-o-y.
The unemployment rate calculated from the total number of jobseekers reached 10.83 percent in September, down by 0.02 p.p. m-o-m and by 2.12 p.p. y-o-y.
In addition, the total number of jobseekers stood at 294,095 in September, falling by 626 individuals m-o-m and by 55,042 y-o-y.
The highest regional unemployment rate was posted in Presov region (14.58 percent). Other high figures were recorded in Banska Bystrica region (13.47 percent) and Kosice region (13.25 percent).
Among Slovakia's 79 districts, the unemployment rate went down in 46, rose in 32 and remained the same only in one. The highest district unemployment rate was recorded in Rimavska Sobota district (25.39 percent), while the lowest was in Galanta district (3.75 percent).
Labour offices reported 41,150 job vacancies in late September, up by 1,265 m-o-m. Most of them were in Bratislava region (9,623 or 23.4 percent), while there were fewer in Kosice region (2,592 or 6.3 percent).
Most jobs were vacant in the following professions: operators and builders of machines and devices – 13,168; qualified workers and artisans – 8,644; and employees of services and commerce – 6,095.