Economy
Unemployment Rate in Slovakia Fell to 5.59 percent in November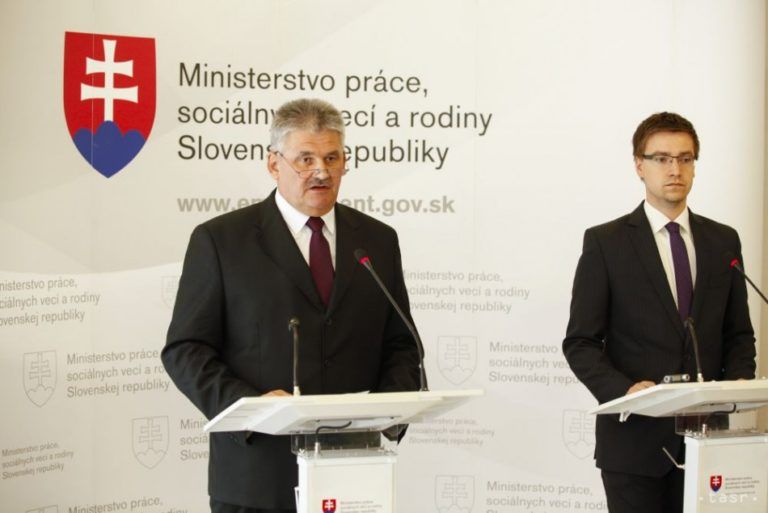 Bratislava, December 20 (TASR) – The unemployment rate in Slovakia in November 2017 stood at 5.59 percent, down by 0.19 percentage points (p.p.) month-on-month and by 2.83 p.p. year-on-year, Labour, Social Affairs and the Family Centre (UPSVaR) general director Marian Valentovic said at a press conference on Wednesday with Labour Minister Jan Richter (Smer-SD) in attendance.
The number of jobseekers immediately able to take up a job was 162,087 in November, a decrease of 5,191 individuals m-o-m and of 76,293 y-o-y, said Valentovic.
The unemployment rate calculated from the total number of jobseekers reached 7.19 percent in November, down by 0.16 p.p. m-o-m and by 3.05 p.p. y-o-y, he added.
"The total number of jobseekers reached 196,055 in November, falling by 4,217 individuals m-o-m and by 82,137 y-o-y," said the UPSVaR head. As for individual regions, all eight Slovak regions recorded cuts in the unemployment rate in November, with Banska Bystrica region seeing the most significant drop.
According to Richter, given the fact that unemployment statistics are very favourable, Slovakia posted two record figures in November. "We're posting figures that have never been so favourable in the 25-year history of Slovakia. For the first time the unemployment rate dropped below 6 percent and the total number of jobseekers went down below 200,000," said Richter.
The labour minister went on to say that the unemployment rate has decreased also in the districts. We have 39 districts below 5 percent, we have 24 districts in which the unemployment rate is below 10 percent. There are only three districts with unemployment above 15 percent. These are very satisfying figures. There is no region whose unemployment exceeds 10 percent," added Richter.