Economy
Vozar Is New General Director of Rail Freight Company ZSSK Cargo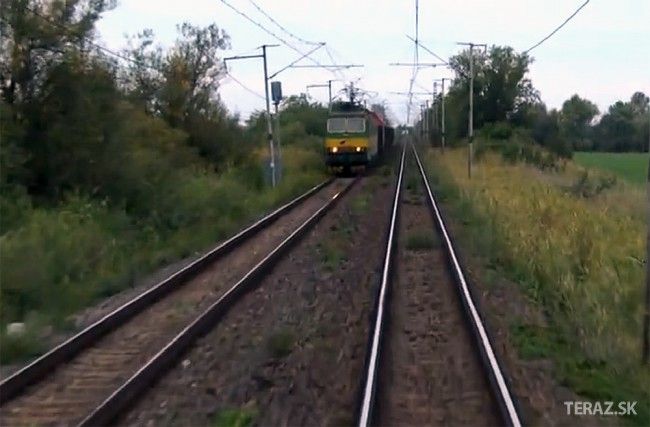 Bratislava, July 11 (TASR) – Martin Vozar has become the new  general director of state-run rail freight company Zeleznicna Spolocnost Cargo Slovakia (ZSSK Cargo), TASR learnt from the Transport, Construction and Regional Development Ministry's communications department on Monday.
A public selection procedure for the post of chair of the ZSSK Cargo board of directors, who concurrently serves as company general director, took place at the ministry on July 7.
"Martin Vozar has met all the criteria and requirements for the post of chairman of the ZSSK Cargo board of directors and was appointed to the post as of July 7," confirmed the ministry's communications department.
Under the second government of Robert Fico (2012-16} the post of ZSSK Cargo chief was occupied by Vladimir Luptak. Current Transport Minister Roman Brecely (a Siet/Network nominee) recalled him and tasked Jozef Pavuk with managing the company on a temporary basis – i.e. until the selection procedure for the post took place. However, Pavuk was at the helm for only for a short time because Brecely dismissed him due to his past activities.
"Unfortunately, we didn't sufficiently verify some significant facts in his professional and political career before we chose Pavuk for the post of acting ZSSK Cargo chief. I decided to correct this mistake immediately," said Brecely at that time.
Pavuk served in ZSSK Cargo's board of directors during Robert Fico's first government (2006-10) as a nominee of the Vladimir Meciar-led Movement for a Democratic Slovakia (HZDS). When Iveta Radicova's government (2010-12) assumed power, then transport minister Jan Figel (KDH) recalled him from the post. Figel criticised the high bonuses that were paid to then ZSSK managers, including to Pavuk.