Economy
World Bank to Help Slovakia with Low-carbon Strategy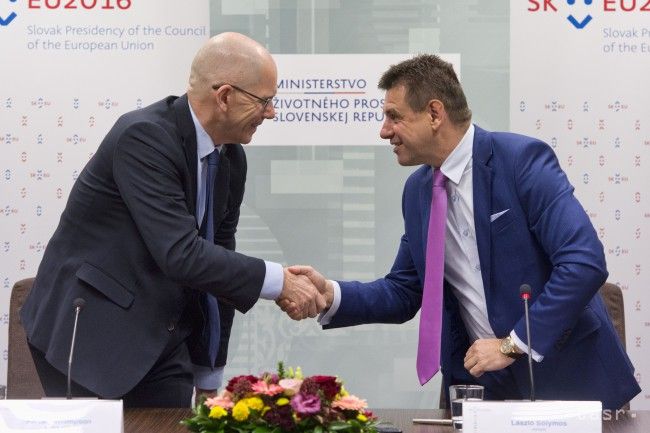 Bratislava, November 28 (TASR) – Slovak Environment Minister Laszlo Solymos and the World Bank's Country Manager for Bulgaria, the Czech Republic and Slovakia Antony Thompson in Bratislava on Monday signed an agreement of cooperation regarding Slovakia's low-carbon strategy.
This cooperation will result in a study of low-carbon growth in Slovakia up to 2030 with a prognosis up to 2050.
"The World Bank will help Slovakia with creating and developing technical capacities for analyses in the area of climate change and power engineering and with preparing a low-carbon development study," explained Solymos.
"I'm very glad that the World Bank, an international organisation with extensive experience in the area of low-carbon development and green growth, has accepted our offer and will act as our advisor and collaborator in the following 18 months," noted Solymos, adding that this will bring the Government closer to fulfilling its commitments from its manifesto.
The study will serve as a foundation for developing the Slovak Low-carbon Development Strategy. "At the same time, the World Bank will also help us with setting up and training a team of experts from other departments and professionals from the academic and university sectors," explained Solymos.
"I'm pleased that we can offer valuable experiences to the ministry," said Thompson. The World Bank has plenty of experience with similar types of projects and has a team of experts at its disposal.
The aim of the project is to analyse the possible scenarios of Slovakia's low-carbon development in the medium and long terms via macroeconomic and energy models that are in line with the goals of the EU climate-energy framework. The total cost of the project is €589,000, which will be covered from the state budget.