Video
WORLD RIGHT NOW: Pavol Demes with Canadian MP John OLIVER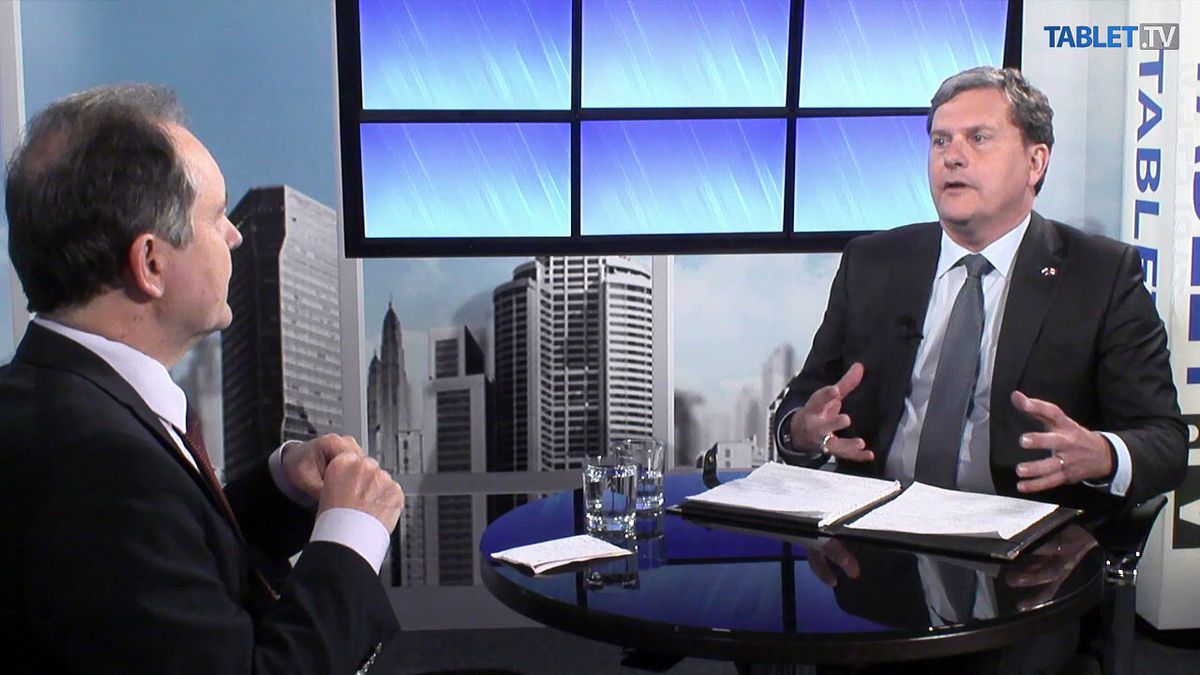 Bratislava, April 30 (TABLET.TV) - Mr. John OLIVER is a politician in Ontario, Canada. He is a Liberal member of the Canadian House of Commons who was elected in 2015 representing the riding of Oakville.
Oliver, is a part of on the Canada-Europe Parliamentary Association's Mission to Slovakia as the next country that will hold the rotating Presidency of the Council of the European Union.
The Canadian Parliamentary Delegation that visited Slovakia was led by Liberal Senator Hon. Percy Downe and Conservative Senator Hon. David M. Wells. The House of Commons was also represented by Mr. Dean Allison, Conservative M.P., Mr. Don Davies, the New Democratic Party M.P. and Hon. Michelle Rempel, Conservative M.P.
---
John Oliver attended McMaster University, earning a Bachelor of Commerce degree, and the University of Toronto where he earned a Master's degree in health administration. He served in a variety of jobs in the public and private sectors, including as an Assistant Deputy Minister in the Ontario Ministry of Health and Long-Term Care and as the President and CEO of Halton Healthcare Services, in which capacity he supervised the development of a new hospital for Oakville.
On October 2, 2014, Oliver won the Liberal nomination for the Oakville riding in the next general election, beating local lawyer Jennifer Malabar. In the 2015 Canadian Federal Election he defeated Conservative party incumbent Terence Young by 4,480 votes.