Economy
Ziga: Completion of Mochovce Plant Might Cost More Than €4.6 bn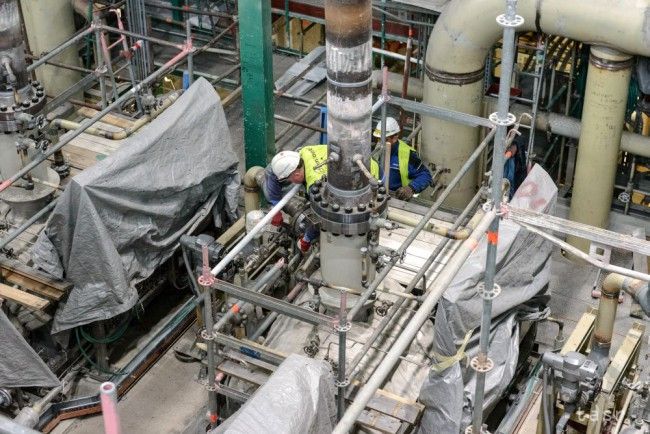 Bratislava, May 25 (TASR) – The completion of construction work on the third and fourth reactor blocks at Mochovce nuclear power plant (NPP) might be overpriced, admitted Economy Minister Peter Ziga (Smer-SD) following the Government session on Wednesday.
Ziga confirmed that Mochovce's operator, Slovenske elektrarne (SE), indicated the need to increase the budget from the current €4.6 billion at a meeting on Tuesday (May 24).
According to Ziga, the two sides agreed to set up an expert team. "I see significant progress in communications, in the setting of processes regarding the construction. Despite this, the board of experts, people who are experienced in investment activities like this, will have to meet and assess whether a potential increase is or isn't in order, whether it is grounded, whether it has or doesn't have an argumentation basis," he said.
At the same time Ziga said that launching the new reactors is a process that will take several months, and SE will present all the details at a press conference. "It will inform the public about its idea of launching the third and fourth blocks and about the deadlines within which it intends to do so. At the moment I'm working with the schedule from 2014. The launch itself isn't a matter of a few days, it's a matter of several months, as you have to pump in fuel, carry out cold tests, warm tests, pressure tests," said Ziga. According to earlier plans, Mochovce's third block should have been put into operation by the end of this year.
The state currently controls 34 percent of SE. The remaining stake is held by Italian group Enel, which has already agreed to sell its shares to Czech Energeticky a prumyslovy holding (EPH).
Referring to a high-ranking source close to the construction project, Hospodarske Noviny daily reported in early May that the completion of the reactors could eventually cost €5.1 billion due to added safety measures.