Economy
Ziga: EU Industry Modernised Via Innovations and Smart Technologies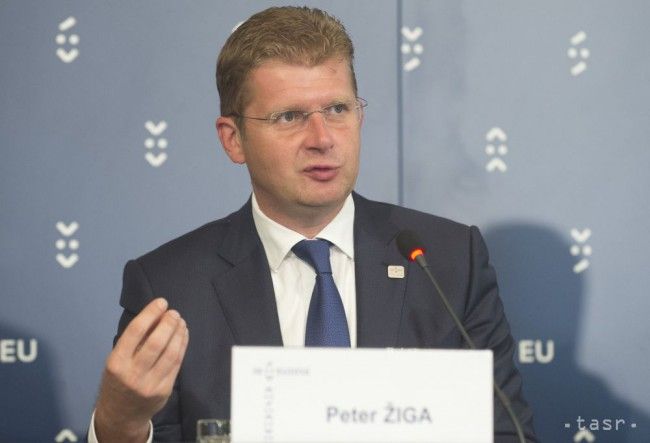 Bratislava, July 18 (TASR) – EU industry should be modernised via innovations as well as via the introduction of smart technologies, said Economy Minister Peter Ziga (Smer-SD) at a press conference in Bratislava on Monday.
Ziga earlier in the day took part in the informal meeting of EU and European Free Trade Association (EFTA) ministers responsible for competitiveness with Eurocommissioner for Internal Market, Industry, Entrepreneurship and SMEs Elzbieta Bienkowska present at the meeting.
Ziga told the conference that the EU ministers discussed their common vision on how to support the digitisation of companies and businesses in the EU. They all concurred that one of the ways of supporting innovations is to create suitable conditions for investors and new business models.
"New trends in the industry and business represent infinite potential of growth for Europe and the EU," said Ziga.
The Slovak minister added that the EU has to draft a set of specific measures in order to strengthen the competitiveness of European industry vis-a-vis the global market. These measures feature reinforcement of robotics and digitisation, especially in the field of small and medium-sized enterprises.
According to Ziga, successful business models and better production processes improved via digital technology will generate new international market opportunities. Europe has to take advantage of these opportunities in order to become more competitive and offer better possibilities for investment and business, added Ziga.
Regarding the readiness of the EU labourforce for future trends, the ministers responsible for competitiveness also discussed the lack of skills – especially digital – in many sectors and the measures that have to adopted to provide industry with the skilled workers.
"Ministers concluded that the lack of skills on the labour market is a huge obstacle for introducing digital and new technologies in the EU," said Ziga.
"By 2020 we'll have around 750,000 new jobs related to IT technologies in the EU," said Bienkowska. "Right now we have around one million job vacancies that can not be filled because there aren't people with suitable IT skills," she added in reference to the lack of IT skills among the workforce.