Sport
Biathlete Kuzmina Wraps Up Rich Career with Fireworks in Norway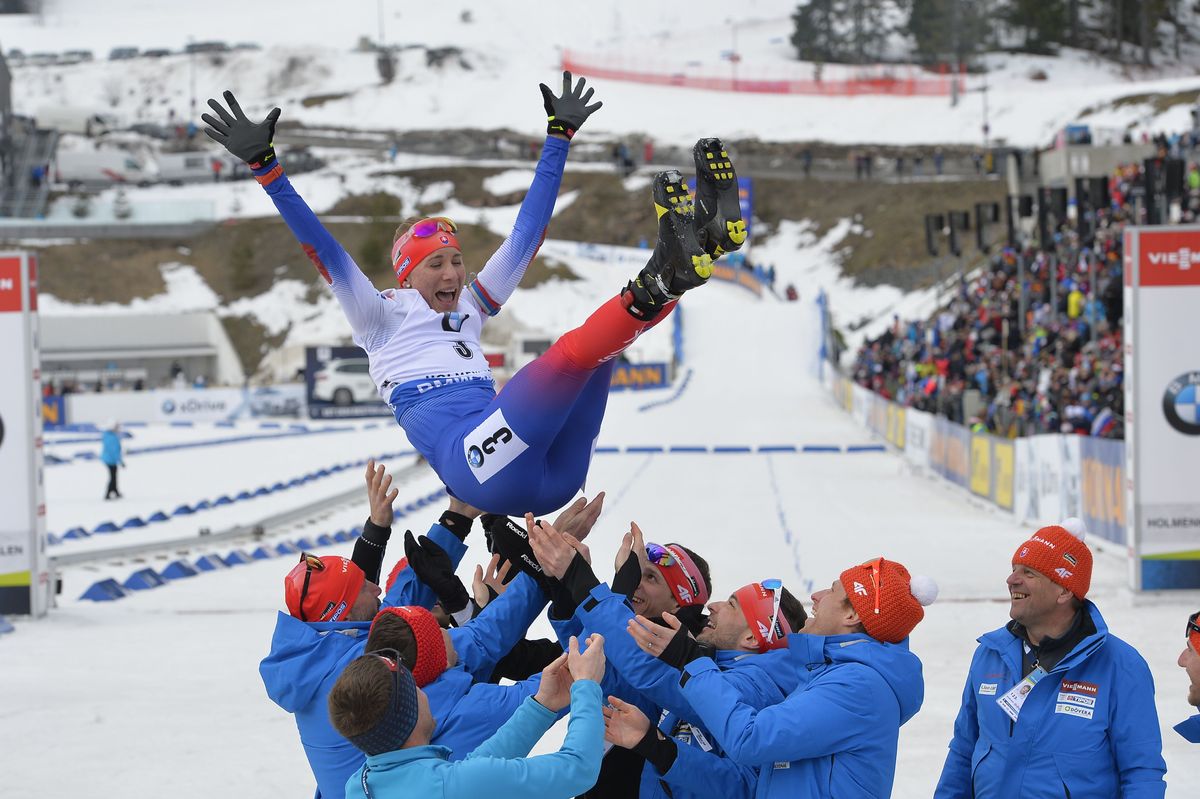 Holmenkollen, March 24 (TASR) – Slovak biathlete star Anastasia Kuzmina's tenth place in the mass start race at the World Cup finals in Holmenkollen, Norway on Sunday seemed to matter little to her fans, as she was wrapping up a bountiful career just one day after an emotional victory in the pursuit race without a single shooting error.

Champagne corks flew, and 'Nastya' was thrown into the air by her staff, with fireworks let off in the background after her final race.
"A big 'thank you', all of them have made me happy. As for being thrown into the air, I was afraid that I'd hurt someone because I'm afraid of flying," said Kuzmina, smiling.
"A sporting fairy tale has come to an end, but I believe that a different one will begin perhaps. I'm now enjoying these precious moments," she said.
Daniel Kuzmin, Anastasia's husband and coach, speaking with emotion, noted that his wife has won almost everything in the biathlon, except for the 'big crystal globe' for the winner of the overall World Cup classification.
"She was really close to the big globe – last year, and this year – but this doesn't dampen our joy," said Kuzmin.
Anastasia Kuzmina, who was born in Russia, notched up 18 victories on the top scene, including in three Olympic races and one world championship event.
"Big dreams have come true, one of them remained – the big globe, which would even tempt me to go for it next season, but no. Life and sport have taught me humility and to be happy with what I've achieved," added Kuzmina.