Crime & Justice
Bratislava: Property Demolished in Mass Brawl, Police Didn't Ask for Help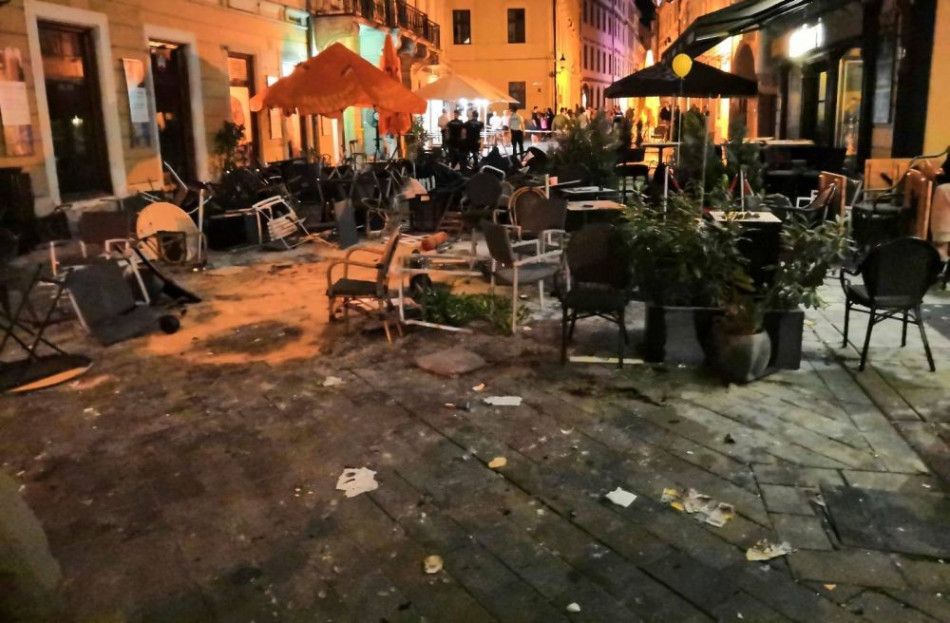 Bratislava, July 11 (TASR) – Neither the capital city nor Bratislava city police received any calls for assistance from the state police before Wednesday's (July 10) mass brawl between football hooligans in the Old Town, Bratislava City spokesman Peter Bubla stated on Thursday.
On Wednesday evening, dozens of Cracovia Krakow, Ajax Amsterdam and Bulgarian Levski Sofia football fans swarmed the streets of Venturska, an area around St. Michael's Tower, engaging in a mass brawl. The hooligans threw tables and chairs at each other and completely demolished the outdoor terraces of cafes and restaurants. Two explosions were even heard in the heart of Bratislava, sending passers-by fleeing for safety.
Police detained 107 individuals: 51 Bulgarians, 41 Poles and 15 Dutchmen. Several people suffered injuries during the fighting, with nine people admitted into hospital.
No damage to city property was reported. The city might extend aid to help deal with the damage incurred by privately owned establishments and businesses, depending on the circumstances. "We emphatically condemn the havoc caused by football fans in the centre of Bratislava. It was a display of gross disrespect towards the city in which we live and the people who enjoy its open and friendly atmosphere," added Bubla.