Foreign Policies
Caputova in Vienna Discusses Freedom, EU and Carbon-free Future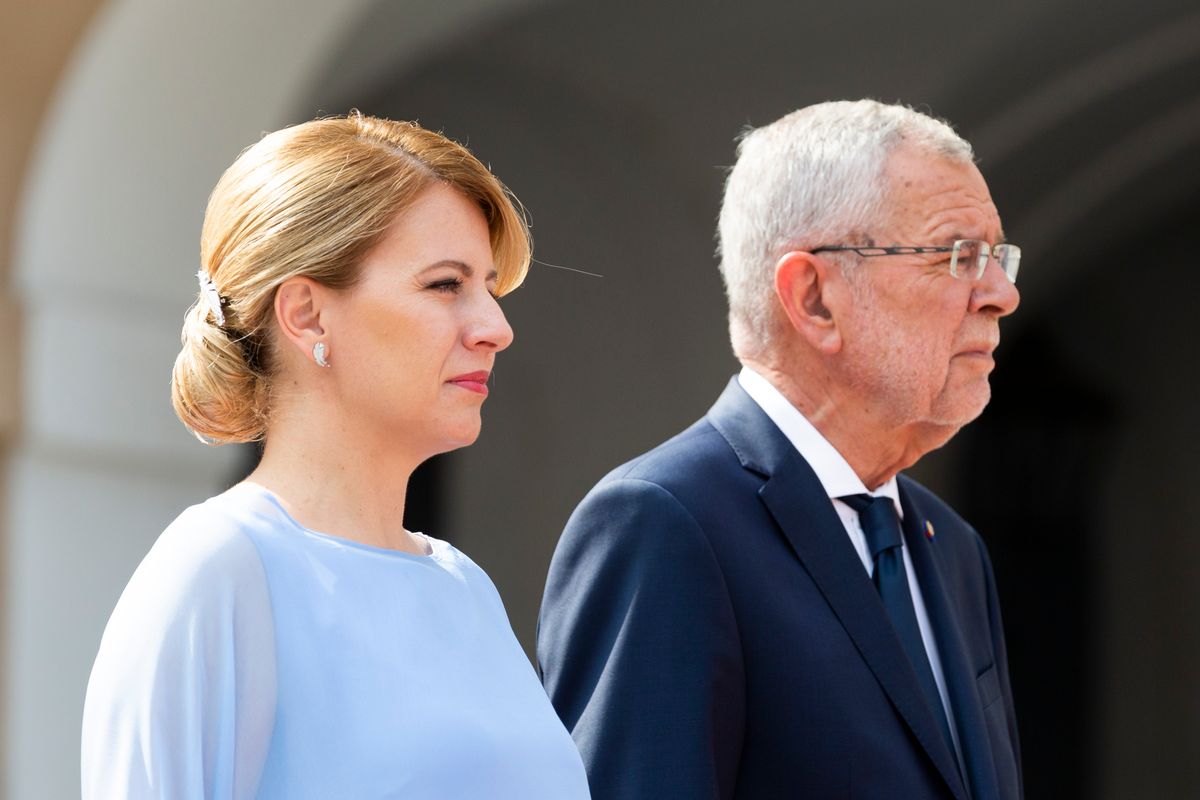 Vienna, August 30 (TASR-correspondent) – Slovak President Zuzana Caputova, who was received by her Austrian counterpart Alexander Van der Bellen on Friday, highlighted Austria as a beacon of hope for Slovaks on the existence of a free world beyond the Iron Curtain before 1989.

While Bratislava and Vienna are a mere 60 kilometres away from each other, a hard border dividing the Soviet-ruled and Western blocs was erected within a walking distance from the Slovak capital for four decades before 1989.
"We thank you for opening the borders [in 1989] to our people, a fact that significantly contributed towards the fall of the Iron Curtain and the return of freedom and democracy to our part of Europe. I want to assure you that Slovakia hasn't forgotten and it values highly your decisions made at the time. This is one of the reasons why it's our duty to do everything possible to protect our freedom," said Caputova, adding that both she and Van der Bellen represent a politics of decency, justice and a matter-of-fact approach as opposed to hatred and populism.
Caputova and Van der Bellen concurred that the two nations share more than a common border, with Caputova noting that Slovakia and Austria are among the most integrated countries in the EU.
"Partly thanks to EU membership, our bilateral relations are the best since their emergence. These aren't mere words, but many specific projects in infrastructure, culture, education and a very intense economic co-operation," stated Caputova.
She pointed out that Austrian companies active in Slovakia employ 45,000 people, while thousands of Slovaks work in Austria.
"In addition, our countries have been the only ones in the region to make a vow of a carbon-free future by 2050 and they've been adopting specific measures to achieve this. I believe that we've found a deep agreement on further development of our personal co-operation in this sphere," said Caputova, who arrived to Vienna by train.