Education
Caputova: Schools Struggling to Attract and Hold On to Teachers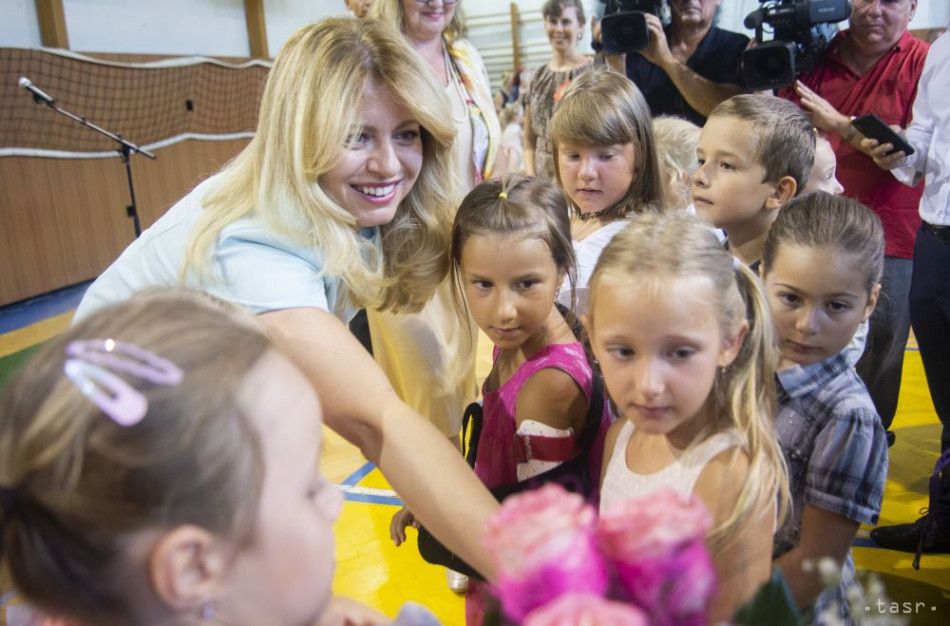 Bratislava, September 2 (TASR) – The education sector has a problem with attracting and holding on to employees, and it seems to be a problem that goes beyond the abilities of local governments, said President Zuzana Caputova during the ceremonial opening of the new school year at the primary school on Turnianska Street in Bratislava's borough of Petrzalka on Monday.
The president opened the school year by speaking to the first years before touring the school and holding talks with its management. Following the meeting, Caputova stressed that the lack of teachers is a problem that needs to be resolved centrally. "It seems that this is a problem that exceeds the ability of local governments to attract young people who have completed their studies and to convince them to dedicate their lives to the very important teaching profession. So, I think that this is really something that needs to be addressed at the centre," stated Caputova.
Caputova revealed why she chose the primary school on Turnianska Street. "We chose this school because it's special as for its environmental activities, not only in terms of teaching children to be sensitive to the environment but also in the way that the school is managed as far as procurements and other activities are concerned. I think this is an extremely important issue today. It's important to point children towards this and maybe also inspire parents through their children," said Caputova.
The president views uncovered investment costs as another problem for schools. "Many schools in Petrzalka have older buildings that need money for reconstruction. However, local governments are not always able to invest in all schools or early enough. This was cited by the headteacher as one of the most important problems faced by this school," she stated.
Primary and secondary schools in Slovakia reopened on Monday after two months of summer holidays. Some 660,000 students returned to their desks. Over 58,100 first years were attending school for the first time. Of the total number of students, 458,000 attend primary school and almost 202,000 go to secondary school.