Domestic Policies
Coalition Preparing Big Social Package Involving Minimum Wage Hikes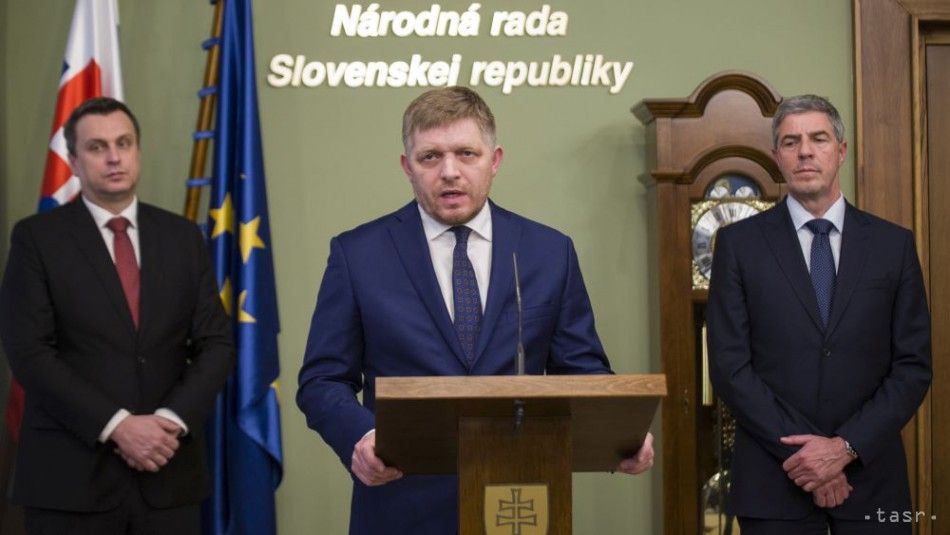 Bratislava, March 27 (TASR) – The coalition is preparing a huge social package and is meeting Finance Minister Peter Kazimir (Smer-SD) to this effect after Easter, stated senior coalition Smer-SD party head Robert Fico after a Coalition Council session on Tuesday.
Fico didn't specify many details regarding the content of the social package. He only mentioned hikes in the minimum wage and in the state administration salaries.
"We carry on vigorously and after Easter we're meeting the finance minister in order to discuss a huge social package for the Slovak public. The package will be mainly implemented in 2019," said Fico, adding that the social package will reflect the fact that Slovakia's economy is going well.
The Smer-SD leader added that he wants to bring in a strong social dimension and stability into the governing coalition.
Fico further confirmed the objective to reduce the public finance deficit. "We're on the verge of further lowering of the deficit," he said, adding that the drop should take place in 2019.
The former prime minister congratulated the new Government of Peter Pellegrini (Smer-SD) on winning confidence in Parliament on Monday (March 26). He pointed out that the new Cabinet received two more votes from the legislators than his own government in 2016. Fico added that he's glad that the political crisis in the country has been resolved in a democratic way rather than in a coup, as attempted by certain people.
Junior coalition Most-Hid head Bela Bugar said that an early election, which until recently seemed to be the only possible solution to the political crisis for Most-Hid, wouldn't have been the best solution. "We have passed the test of democracy. It's not certain, however, if the Opposition passed it as well, as it misused the double murder of two young people and dished the dirt on the coalition. The governing coalition certainly passed the test, as it managed to restore the state control in a constitutional way," said Bugar.
Parliamentary Chairman and Slovak National Party (SNS) leader Andrej Danko thanked those who contributed towards ending the government crisis. He highlighted the coalition's ability to make compromises and criticised the Opposition for not being able to make them.