Domestic Policies
Coalition to Elevate Constitutional Officials' Salaries through Law on VAT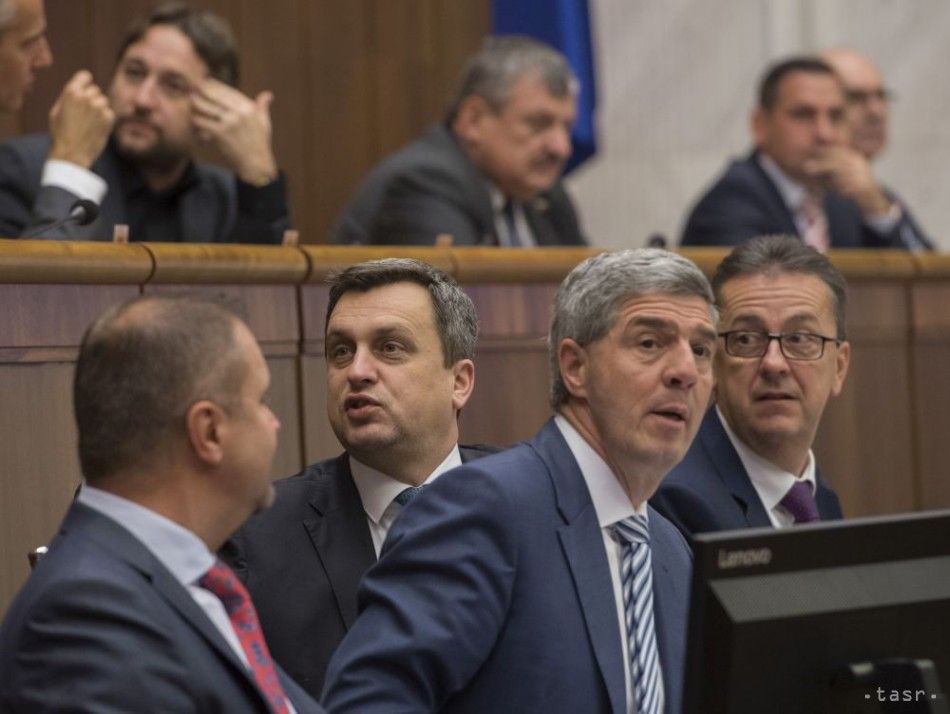 Bratislava, December 6 (TASR) – Coalition MPs will elevate the salaries of constitutional officials by one euro through an amendment to the law on VAT sponsored by Finance Minister Peter Kazimir (Smer-SD), TASR learnt on Wednesday.
Parliamentary finance and budget committee chair Ladislav Kamenicky (Smer-SD) submitted the amending proposal on Wednesday, saying that they've agreed on it with the Finance Ministry.
"There is a clear accord that we cannot relax the process of freezing salaries by using a calculation introduced several years ago. Therefore, we agreed to increase salaries by a symbolic euro. We are doing it to officially open a discussion on how to remove a distortion in the salaries of constitutional officials and nominees in state-run companies," said Fico, adding that it will not be an easy job.
The prime minister said that certain coefficients will have to be set, from which salaries of constitutional officials and state representatives in state companies will be derived. However, the coalition will first enact a provision through an amending proposal to any tax law that constitutional officials' salaries will remain at the level of 2011 plus one euro. Meanwhile, work will start on the new parameters of a brand new law.
Parliamentary Chairman and Slovak National Party (SNS) leader Andrej Danko finds it important that the coalition managed to settle the problems that have emerged. "We've agreed on a system for figuring out the salaries of constitutional officials, as well as nominees in state companies," he said. Danko claims that the coalition was led on by the Opposition. "I told the Opposition at the MPs' gremium to familiarise itself with [SNS vice-chair and MP] Anton Hrnko. We were told at the last moment that there would be no accommodating attitude. What's more comical is that the Opposition is now against increasing the salaries," he said.
Danko confirmed that politicians will introduce a definitive system of remuneration within the first half of next year. "I will personally push for taxing MEPs' salaries, too. We also call on the Opposition to support it. It's unacceptable if the RTVS director earns more than the prime minister or as much as the president," stated Danko.
Most-Hid leader Bela Bugar said that the coalition, thanks to its principal positions and seeking compromises, managed to find a solution that matches the expectations of both the citizens as well as MPs. "What's most important is that we did not freeze the salaries and that we raised the question on how to resolve it. It must be a systemic and comprehensive solution so that salaries no longer have to be frozen in the future," said Bugar.