Domestic Policies
Coalition's Bill Undoing Meciar's Pardons on Track for House Approval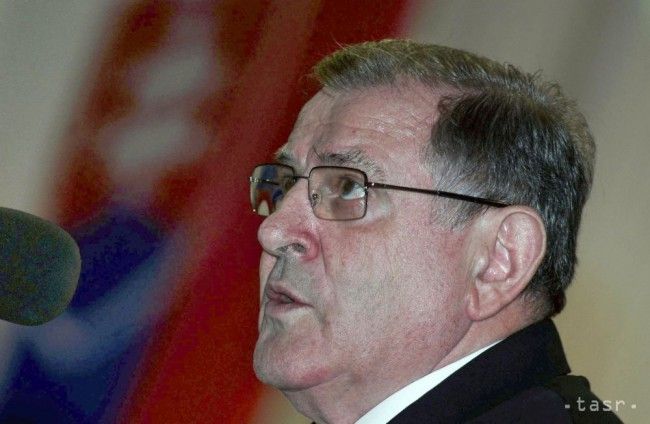 Bratislava, March 30 (TASR) – The coalition's bill on abrogating Vladimir Meciar's amnesties is likely to be passed in Parliament, as – in addition to the governing coalition – it's garnered the support of 'We Are Family' legislators, some Freedom and Solidarity (SaS) MPs and quite possibly also OLaNO-NOVA lawmakers, TASR learnt on Thursday afternoon.
Earlier in the day, Parliamentary Vice-chairman and coalition Most-Hid party leader Bela Bugar said that the coalition and the Opposition had struck a deal. This was later echoed by fellow governing coalition Smer-SD party MP Erik Tomas, who wrote comments on his Facebook account. "I have great news. Nothing stands in the way of abrogating Meciar's amnesties. We've just signed an amending proposal to the Government-sponsored solution. This proposal makes it possible for the coalition and Opposition to vote together to revoke the amnesties. The representatives of all parties in Parliament, except for [Marian] Kotleba party's [People's Party Our Slovakia/LSNS] MPs signed this amending proposal," wrote Tomas.
The greenlighting of the proposal will empower Parliament to abrogate amnesties or clemency granted by a Slovak president should they run counter to the principles of democracy and the rule of law. The legislation will then be advanced for examination to the Constitutional Court, which will be required to make its decision within 60 days.
The Opposition has previously made five demands regarding the Government-sponsored bill, with two of them accepted by the coalition. These are, first, ensuring that the actions pardoned by the amnesties shouldn't be viewed as falling under the statute of limitations and, secondly, that Parliament is represented before the Constitutional Court by one coalition and by one Opposition representative. They should be Most-Hid MP Peter Kresak and lawyer Peter Kubina.
As for the Opposition's demands that the coalition has rejected, these include, for example, ensuring that not only the pardon granted by former president Michal Kovac to his son should be revoked, but also all pardons granted concerning the Technopol case. Entrepreneur Marian Kocner was among these people, for example.
Meciar's amnesties relate to the 1995 kidnapping of then president Michal Kovac's son Michal Kovac Jr. and the murder in 1996 of Robert Remias, who served as a contact for a key witness of the abduction. The amnesties issued by Meciar as acting president in 1998 also concern a thwarted referendum of 1997.